The 24th NAMC: a great success!
11 lipca, 2017
---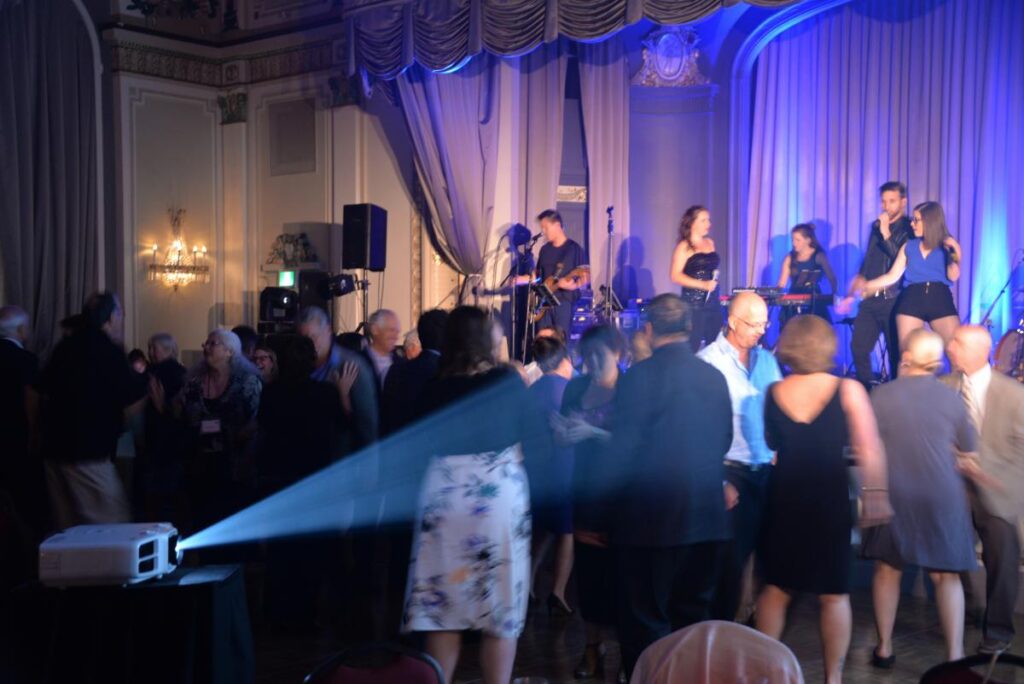 The chic, historic Fairmont Le Château Frontenac hotel in Quebec formed the epicentre of mushroom growing from 21-23 June. The biennial North American Mushroom Conference was visited by some 300 growers, suppliers and researchers from all over the world. There were two days of lecture sessions, and an expo of around 30 exhibitors, knitted together by […]
Dutch Mushroom Days 2019
2 stycznia, 2017
---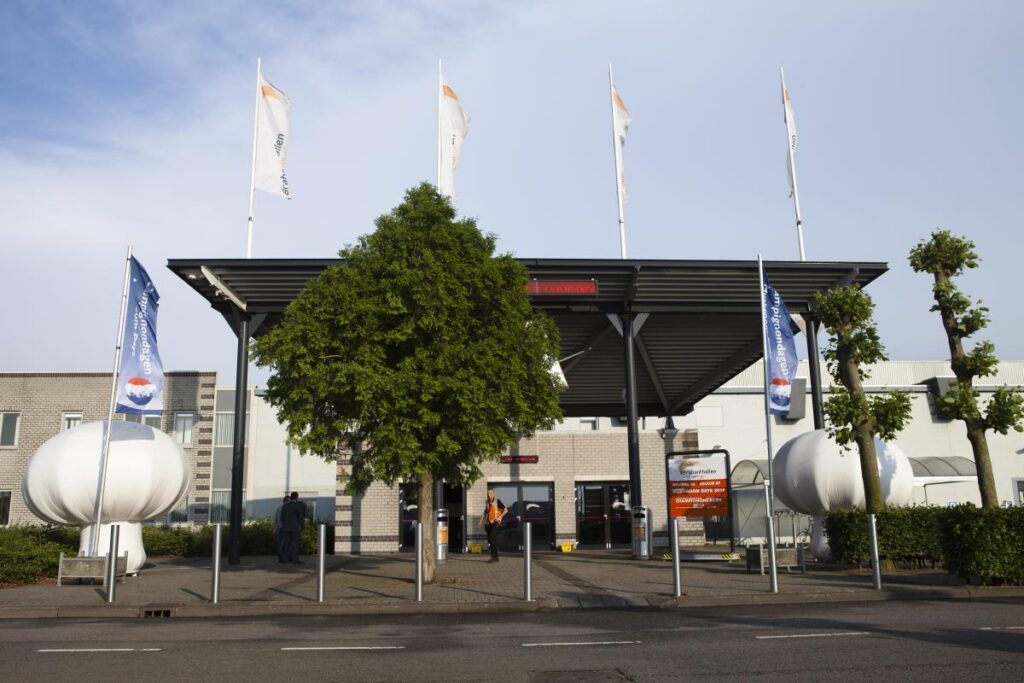 The board of the Mushroomdays Foundation announced on 30 December that the next edition of the largest global mushroom tradeshow 'The Mushroom Days' in The Netherlands, will be held on 22-23-24 May 2019. The location for it remains 'The Brabanthallen' in 's-Hertogenbosch. The board concluded from the questionnaires sent out to the participants and the […]
Sylvan Workshop in Hungary
11 listopada, 2016
---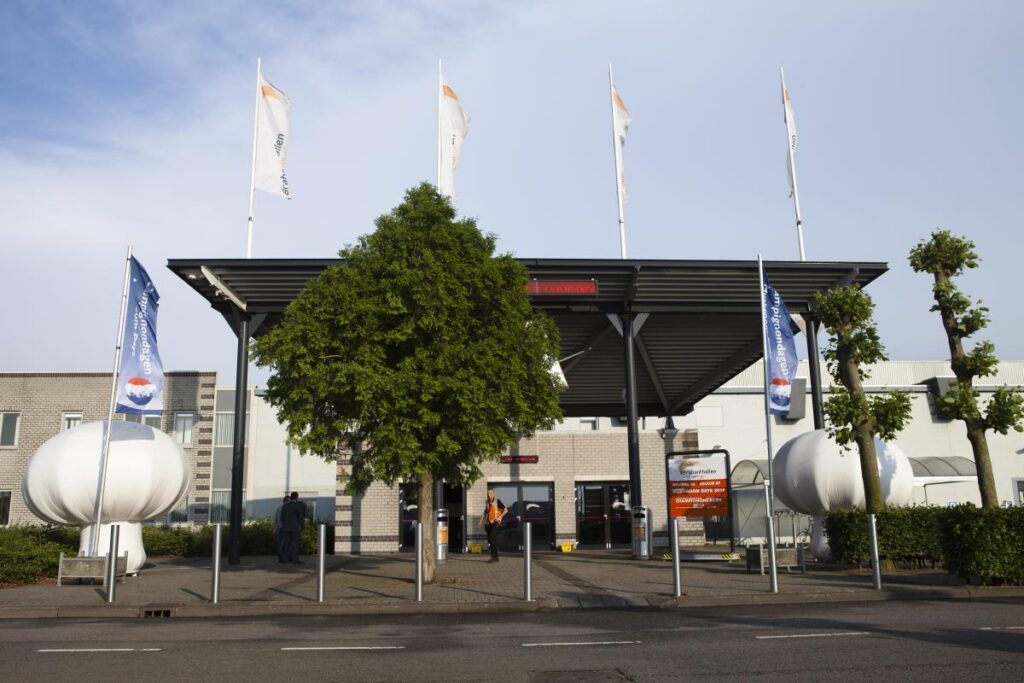 Spawn producer Sylvan held a workshop for modern mushroom farm growers in Hungary at the end of October. The topic 'How to maximise the yield of Sylvan A15 by measuring evaporation' was presented to 18 participants from Hungary and Romania by well known mushroom growing consultant Harry Hesen from Sylvan Holland. Hesen: "Measuring evaporation and […]
Dutch PM offered mushroom handbook
7 października, 2016
---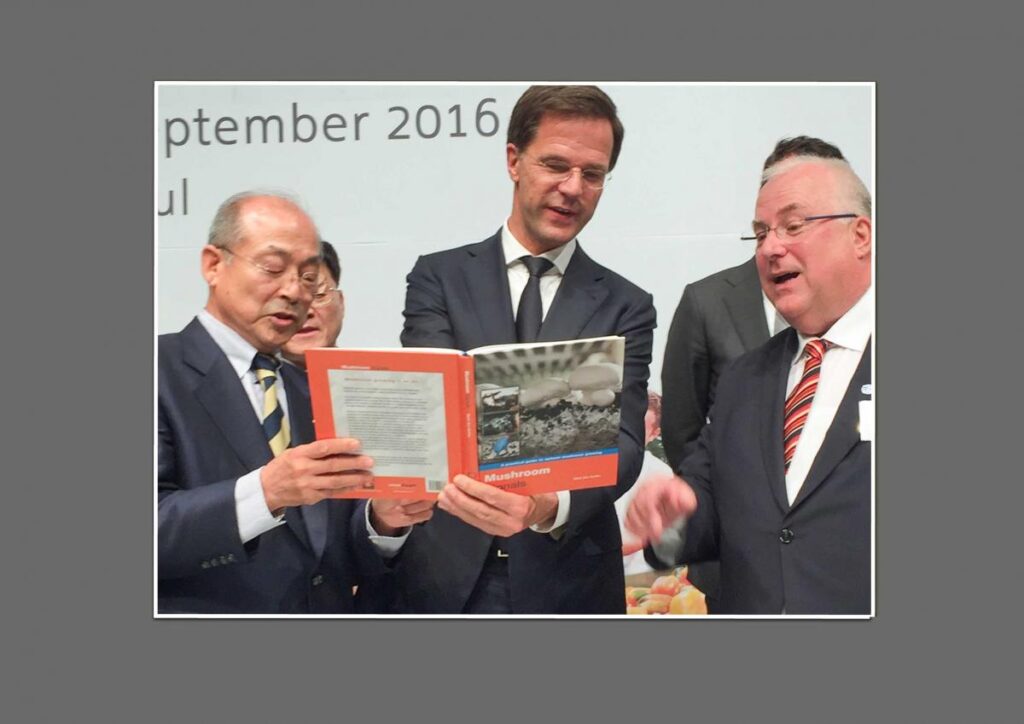 While in Korea the Dutch Prime Minister Rutte of the Netherlands was offered the book Mushroom Signals by a representative of PETC+. The Dutch Prime Minister was in Korea from 26-28 September on a trade mission. Meanwhile Mark den Ouden, author of Mushroom Signals, was training Korean mushroom growers at the KNCAF University commissioned by […]
Support the Charity Bike Ride!
4 października, 2016
---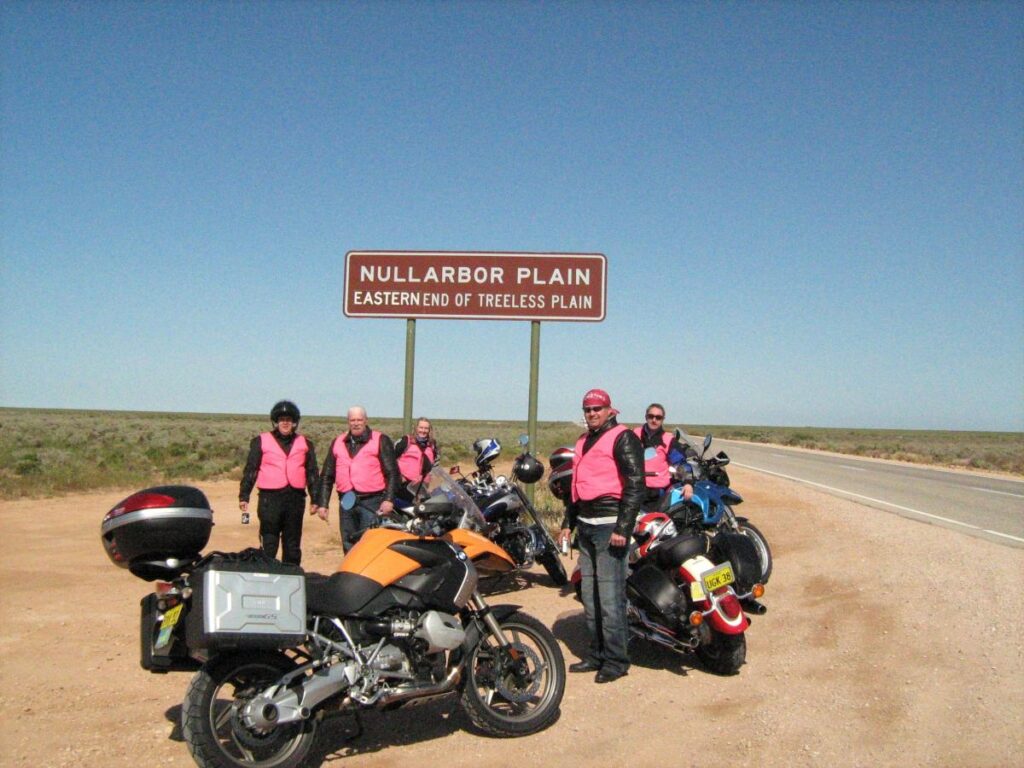 2016 sees the return of a charity bike ride before the start of the Australian Mushroom Growers' Conference. The ride departs from Vineyard in Sydney on 6 October, arriving in Mildura on the 12th in time for the AMGA Conference. This time, the Great Ride includes The Great Ocean Road and the Great Alpine Way. […]
Opening Upcycling Gemert
13 września, 2016
---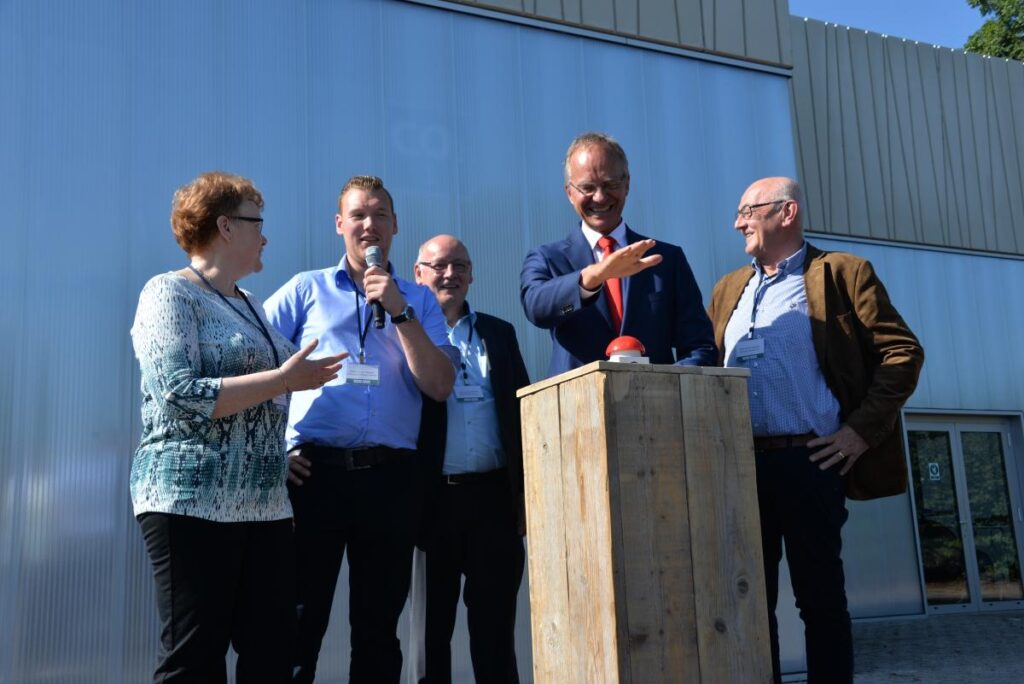 On Monday, September 12th, Upcycling Gemert, established at the mushroom farm of the Van den Boomen family, was officially opened by the Dutch Minister of Economic Affairs Henk Kamp. Upcycling Gemert has developed a new innovative process, that turns biomass, in this case the Spent Mushroom Compost of the mushroom farm, into heat and fertilizer and […]
Pieczarkalia, French style
10 września, 2016
---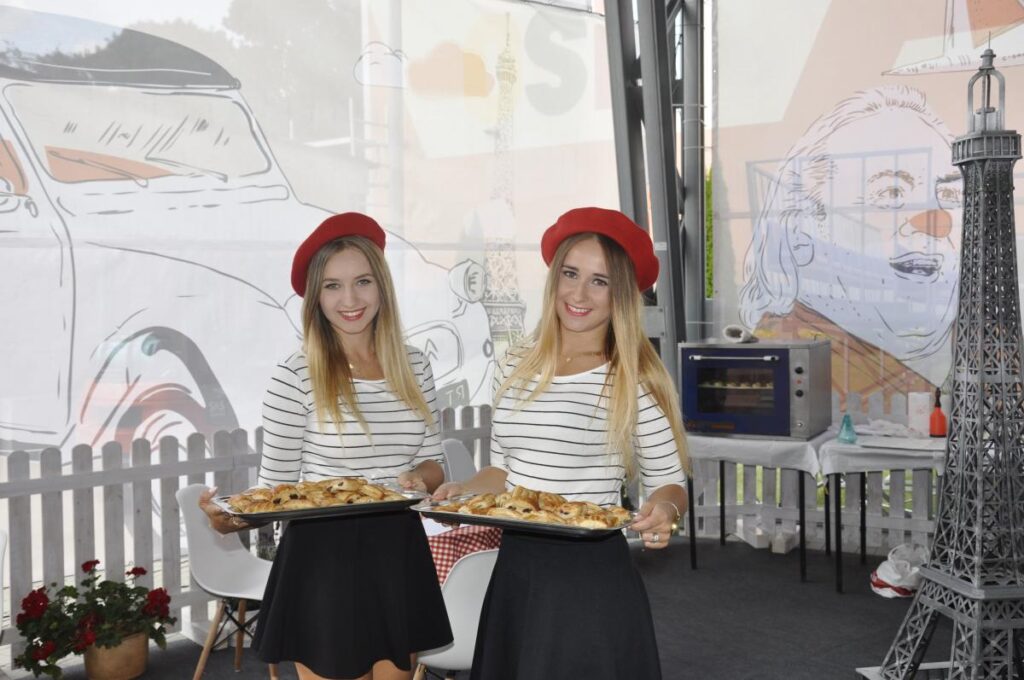 Pieczarkalia, the biggest event for the Polish edible mushroom industry, was held in Siedlce, on 8 and 9 September 2016. The whole fair was decorated in French sixties style to commemorate the French roots of the white button mushroom industry. Pieczarkalia was divided into a trade fair in the Siedlce sport centre and a training […]
New website Mush Comb
1 września, 2016
---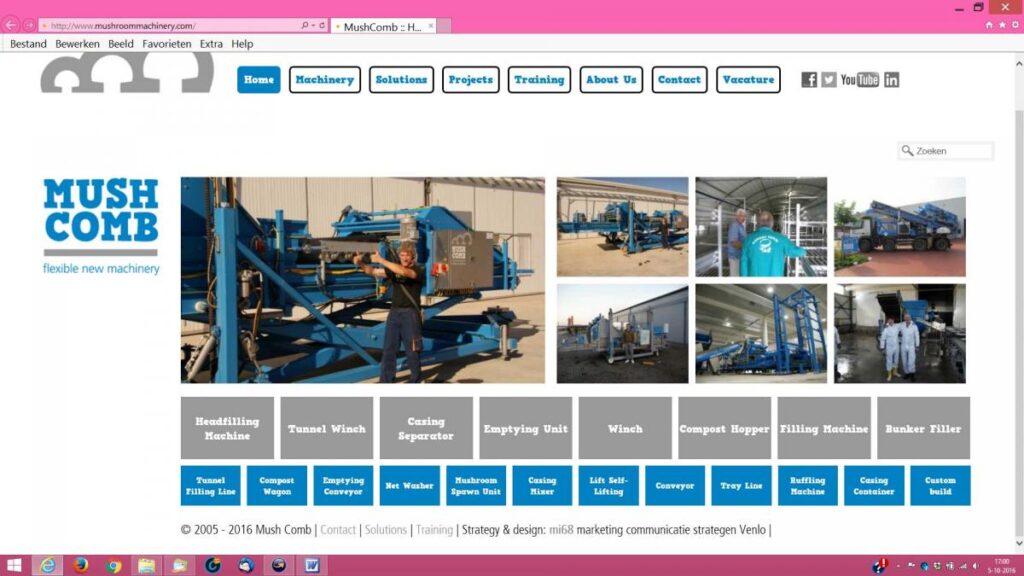 Recently, Dutch supplier Mush Comb has put a new company website online. Bob Holtermans, director of Mush Comb informs that the idea for a new website was to give a better view on all the new machinery being produced these days. Step by step each machine is included with additional pictures, movies and a description. […]
Okechamp sells F&F to FLM
28 czerwca, 2016
---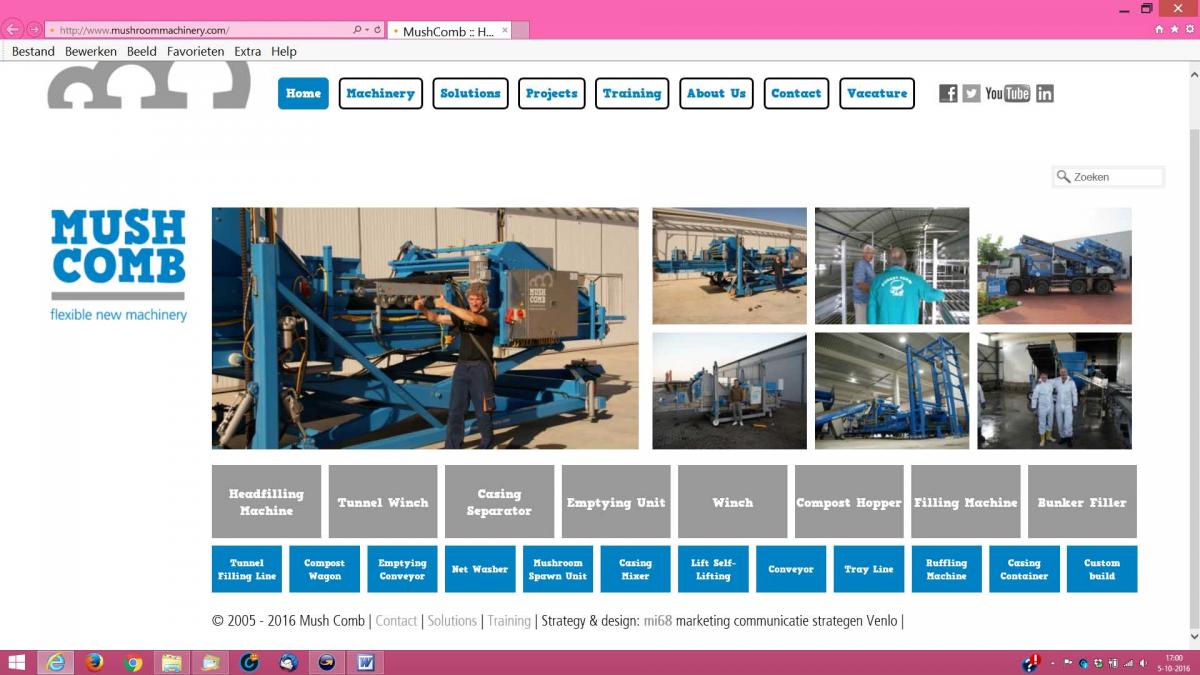 Poland's based Okechamp SA has concluded sale of 100% of shares of its Dutch Subsidiary F&F Europe BV to Freezitt Holding BV, as part of FLM Foodingredients BV, today (28 June). By closing this deal, according to a Okechamp press release, 'Freezitt Holding BV is improving its position as producer of frozen (IQF) mushrooms in Netherlands, while […]
ISMS 2021 in Canada
7 czerwca, 2016
---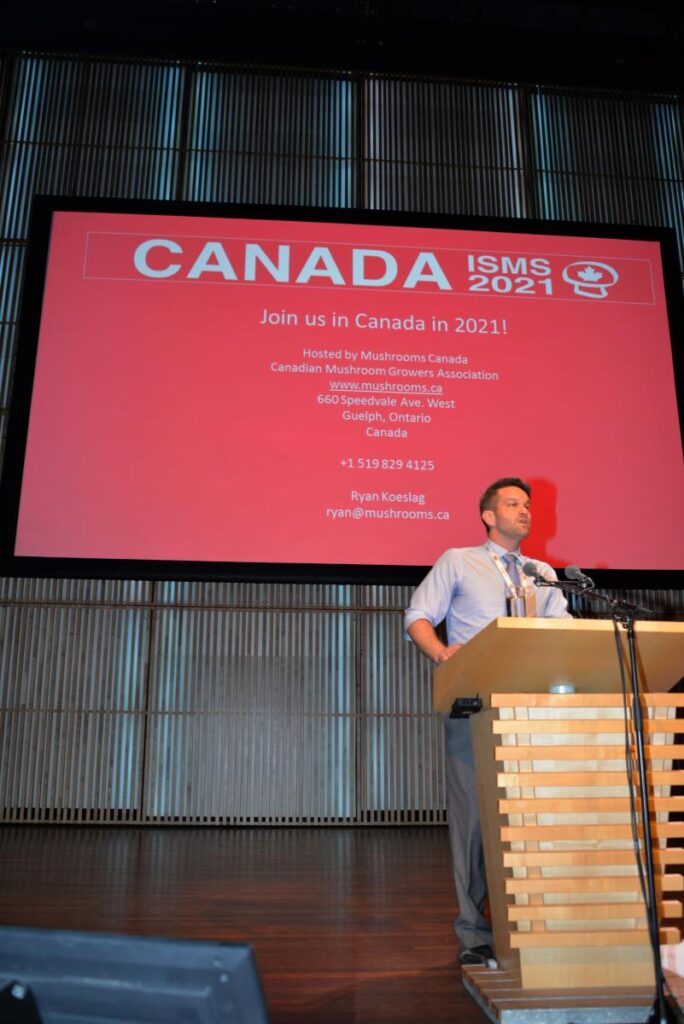 At the Closing Ceremony of the 19th ISMS Congress in Amsterdam, the next venue was announced by ISMS President Greg Seymour and Ryan Koeslag, Executive Vice-President of Mushrooms Canada. The International Society for Mushroom Science organises an international congress every 3-5 years. In 2021, it will be in Canada. The exact location will be decided […]