5 października, 2021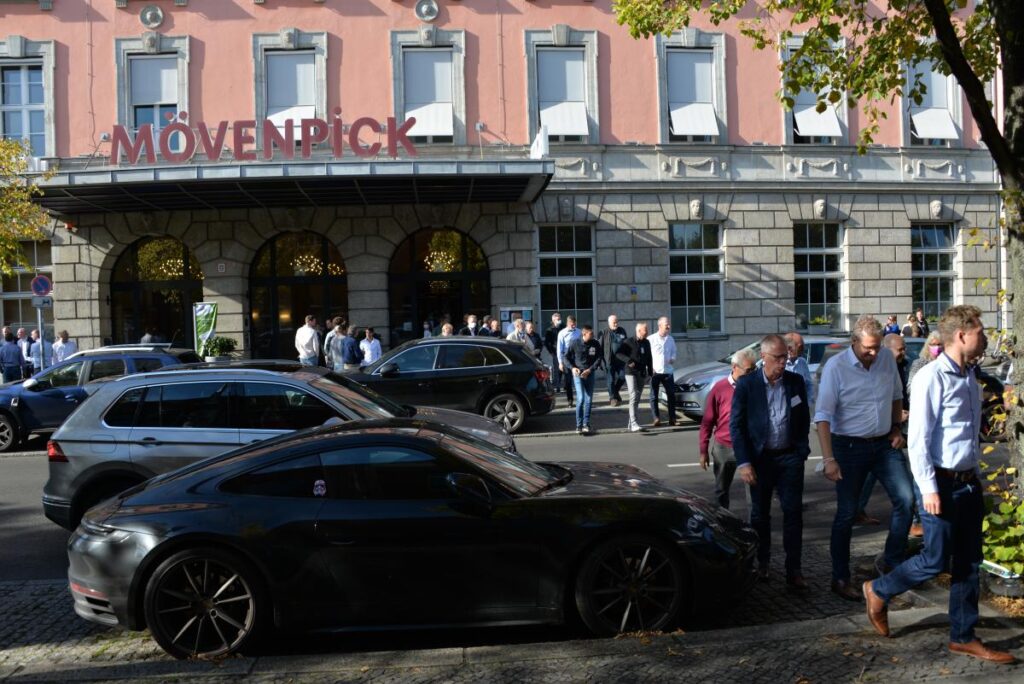 The 73th Congress of the Bund Deutscher Champignon- und Kulturpilzanbauer (BDC) was successfully held at the Mövenpick Hotel in Berlin, on Thursday 30 September and Friday 1 October, 2021.
The event started with the member meeting on Thursday, followed by the open lecture program on Friday.
During the member meeting, there were discussions on the use (and financing) of alternatives for the use of peat in casing soil in the mushroom industry, which seems to become a big game changer. See for a very topical article on this in Mushroom Business no 108 (out now!).
During the open lecture program, historian Dr Paul Nolte (FU Berlin) spoke on the political changes (and stability) of Germany after the recent elections and Dr Matthias Glötzner (Engel & Zimmermann) lectured on crisis communications for companies. Michael Legrand of Grünes Mediahaus reported on the status of mushroom promotion in Germany (according to plan, it seems), Natalie Rangno (Mykolabor) spoke on SMC use, and Wolfgang Abler (CarboCert) spoke on soil improvement. Roland van Doremaele of Christiaens Group in the Netherlands gave an update of innovations/robotising in cultivation (drawer) systems. This lecture drew most discussion, fired by current competition fallout issues between the two major suppliers in this field.
Participants were ferried by bus to the nearby Potzdamer Platz in the evening, to enjoy a diner buffet at Restaurant Lindenbräu, and they had no trouble to pick up post-corona conversation at the hotel bar later on. There was not, as usual, a company visit scheduled, but everyone was very happy just to be able to chat one-on-one live again, and the BDC made us feel very welcome.
A full report on the BDC conference will be published in Mushroom Business 109.
Photo: Participants leave the Mövenpick hotel in Berlin to gather for the traditional group photo of the BDC Jahrestagung, October 1st, 2021. Picture by Roel Dreve