Second Technical Mushroom Conference
October 25, 2023
---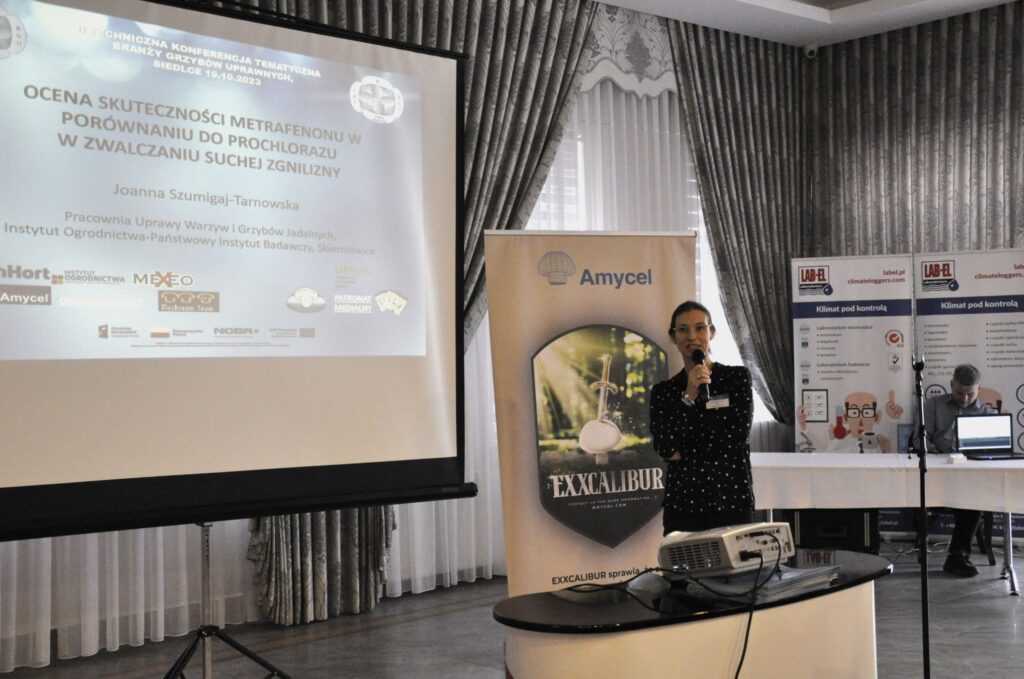 On October 19th 2023, Siedlce hosted the 2nd Technical Conference of the Mushroom Growing Industry in Poland. The event – initiated by the owner of Mexeo – Wiesław Hreczuch, and consultant Nikodem Sakson – was supported on the organisational level by Amycel, Mushroom Team and The Polish Horticulture Research Institute. The conference, organised in a […]
The 75th Jahrestagung in Heilbronn
October 25, 2023
---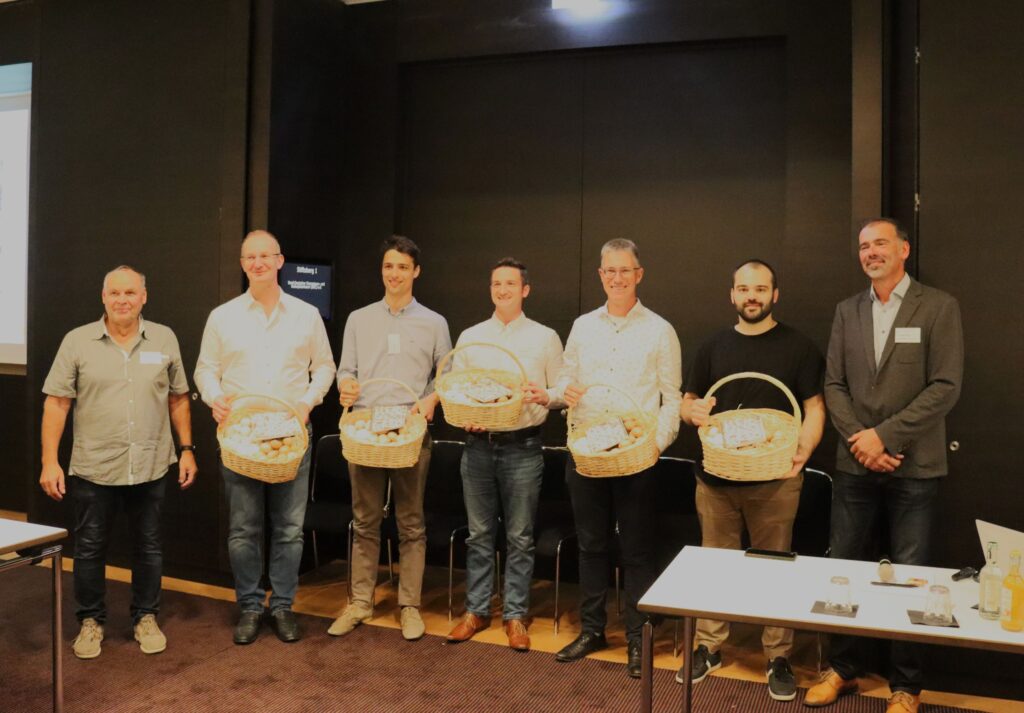 The "Bund Deutscher Champignon- und Kulturpilzanbauer" (BDC) held its annual meeting for the 75th year September 28-30 in Parkhotel Heilbronn, where the members got together for a series of closed meetings on Thursday 28 September. Chairman Hans Deckers kicked off the public part on Friday by welcoming everyone. Marketing and casing Michael Legrand from the […]
ESSMI meeting in The Netherlands
October 25, 2023
---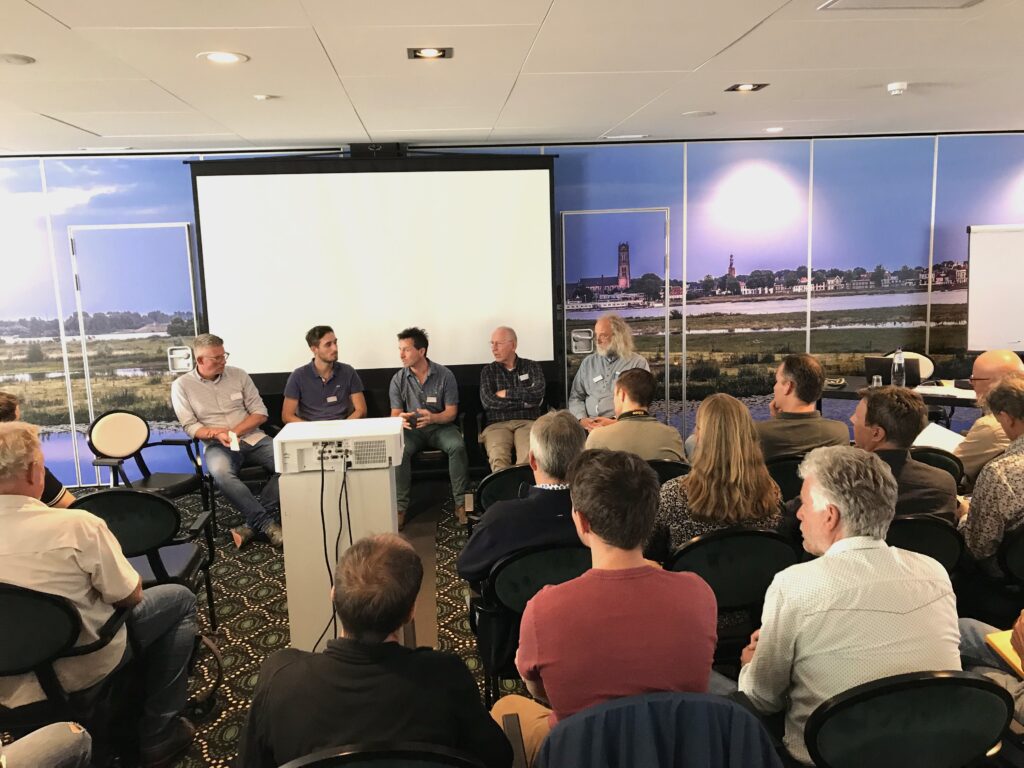 The members of the Hessische Landesfachgruppe Pilzanbau (HLP) met as such for the last time on September 12 and 13. Not because the group ceases to exist, but because of its transition into the successor, the European Society of the Specialty Mushroom Industry e.V. (ESSMI). This time the location was the Van de Valk Hotel […]
Finc and OCM invest in US growing facility
July 10, 2023
---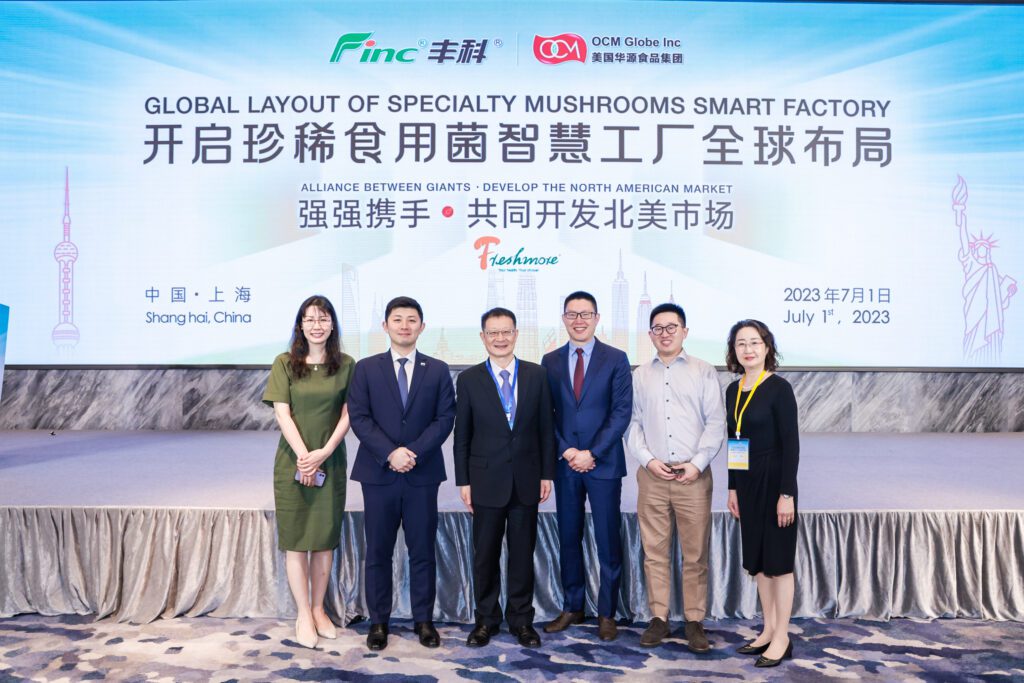 On July 1st 2023, Shanghai Finc Biotech Co. Ltd announced its subsidiary Finc (Singapore) Bio-tech and OCM Globe Inc jointly invest 60 million US dollar to build a modern and smart growing facility, Finc (America) Biotech, in Houston, Texas. As the mother company, Shanghai Finc Biotech is the largest Shimeji mushroom producer with a production […]
Sylvan workshop China
July 10, 2023
---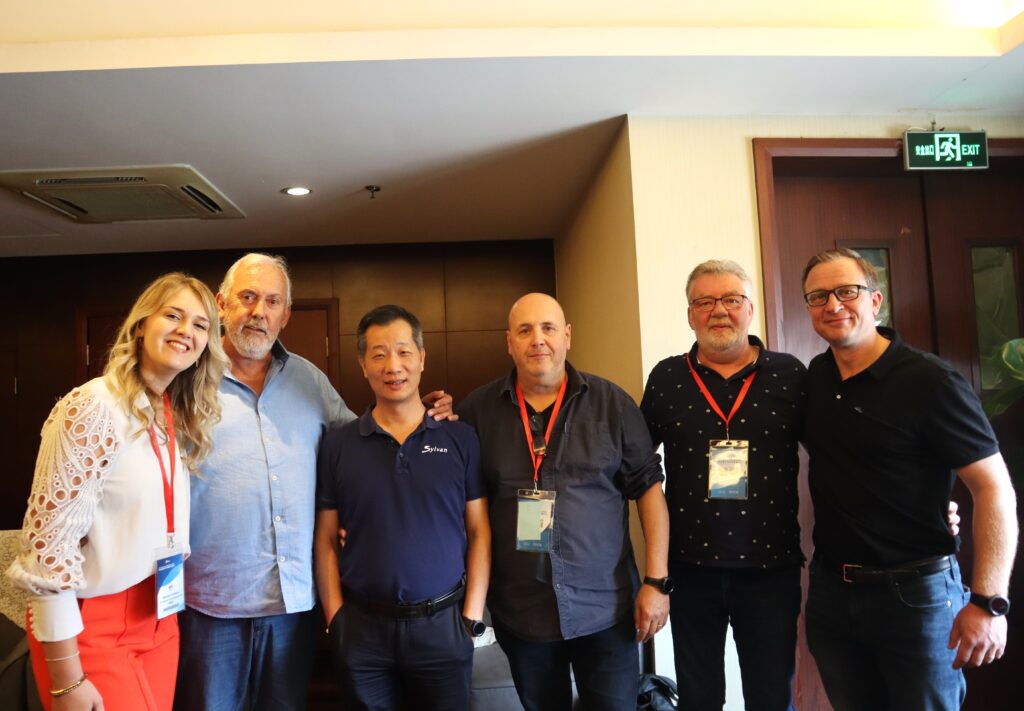 Spawn producer Sylvan organized an Agaricus bisporus workshop in Huai'an, China, 28-30 June, providing technical knowledge exchange between international consultants and Chinese Agaricus growers. The 'Cultivating Excellence' workshop was organized by Sylvan China and CFNA Edible Fungi Chamber near the Sylvan China spawn factory, and many of the influential mushroom companies participated, mainly from China, […]
Mushroom Days a great success again!
May 17, 2023
---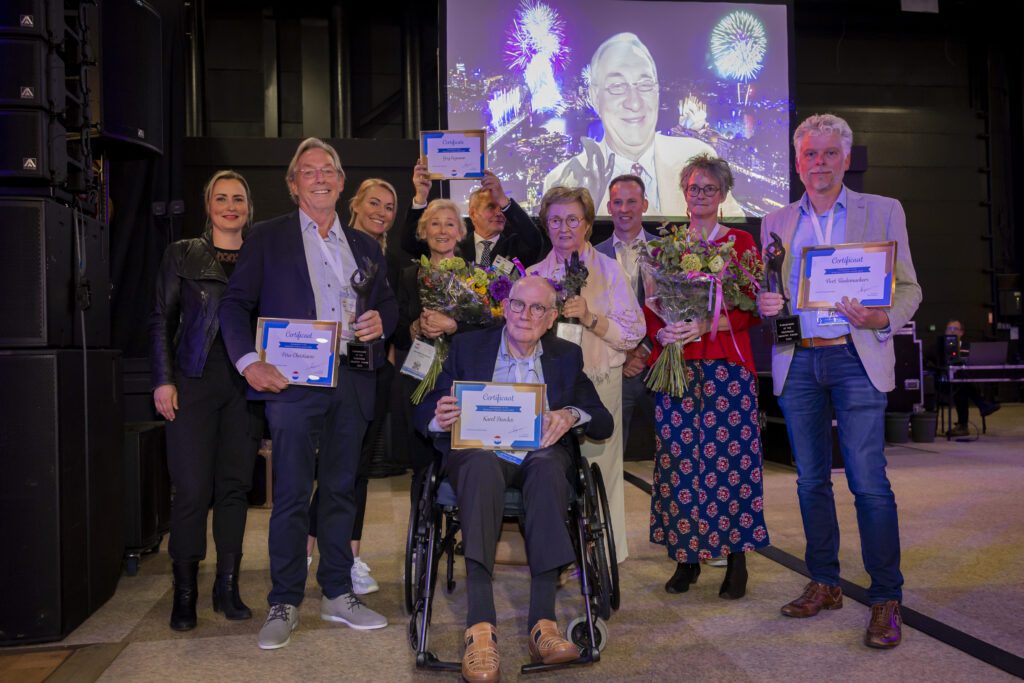 The 36th edition of the Dutch Mushroom Days in Den Bosch is behind us, and a great edition it was! With 110 exhibitors from18 different countries and 4555 visitors from 83 countries, the event (10-12 May) was a spectacular success. Even before the fair started on May 10th, industry suppliers like Hooymans Substrates, Christiaens Group, […]
On your marks!
May 3, 2023
---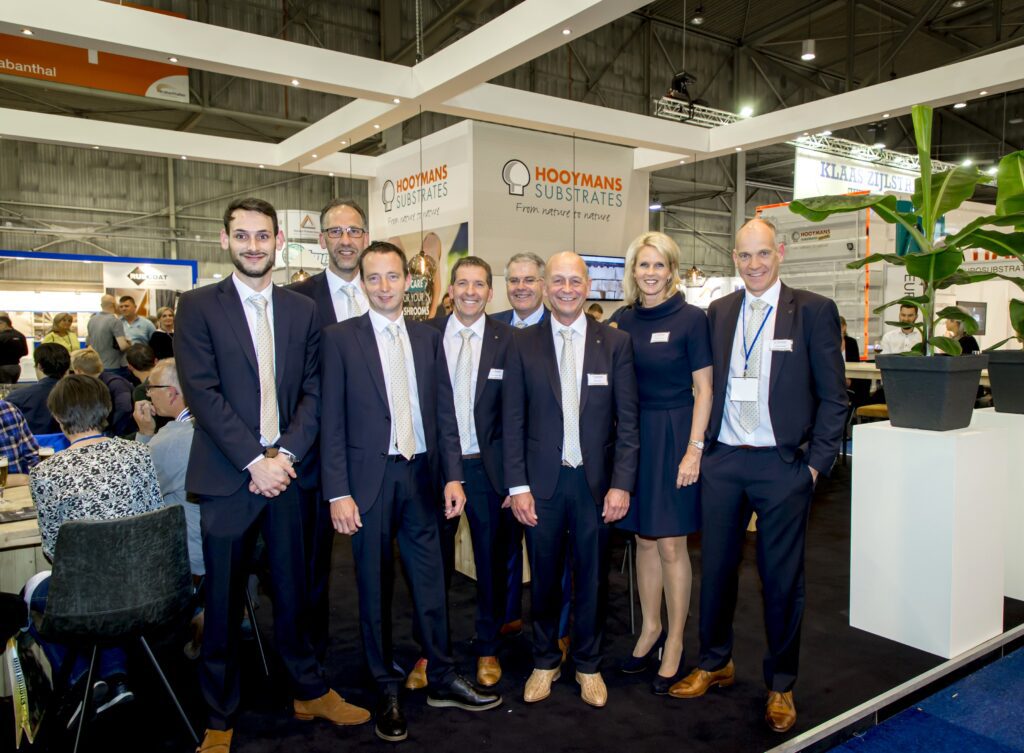 Only one week to go. After the very successful 35th festive edition of the Dutch Mushroom Days in 2019, it's almost time for the next. On 10, 11 and 12 May, the Brabanthallen in Den Bosch will once again be the center of the mushroom world. This 36th edition of the Mushroom Days promises to […]
Dutch Mushroom Days: Final Call!
February 4, 2023
---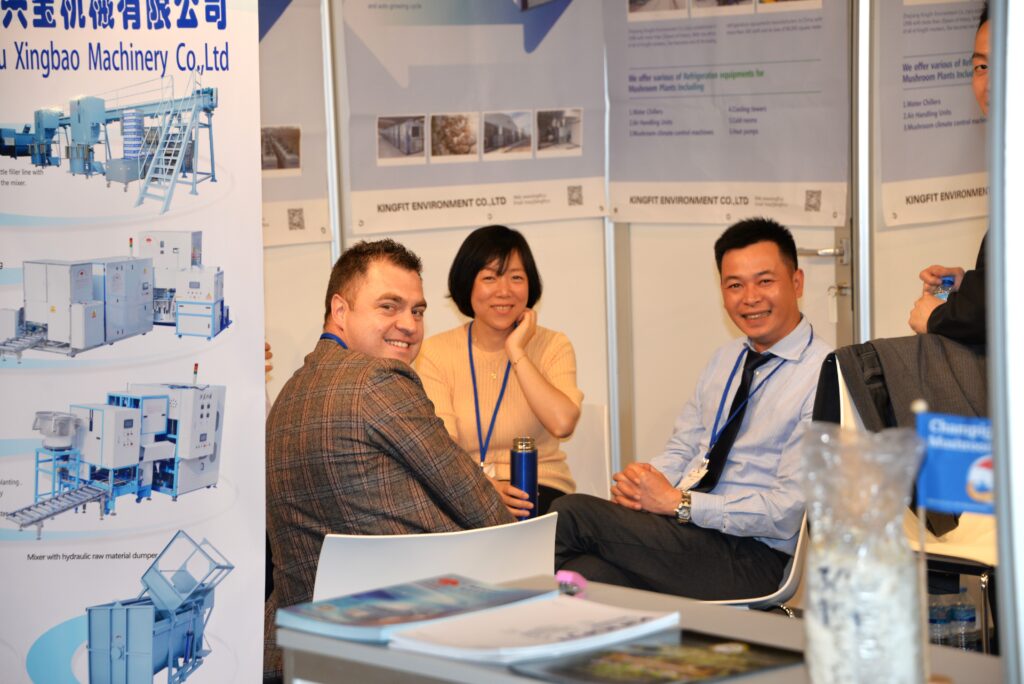 The preparations for the 36st edition of the Dutch Mushroom Days are in full swing. The fairground spaces for the trade fair – the biggest mushroom event of 2023 – are rapidly being filled up. According to Piet Lempens, Chairman of the Dutch Mushroom Foundation, already more than 90 companies have signed up for the […]
Hessische Pilztage in The Netherlands
October 27, 2022
---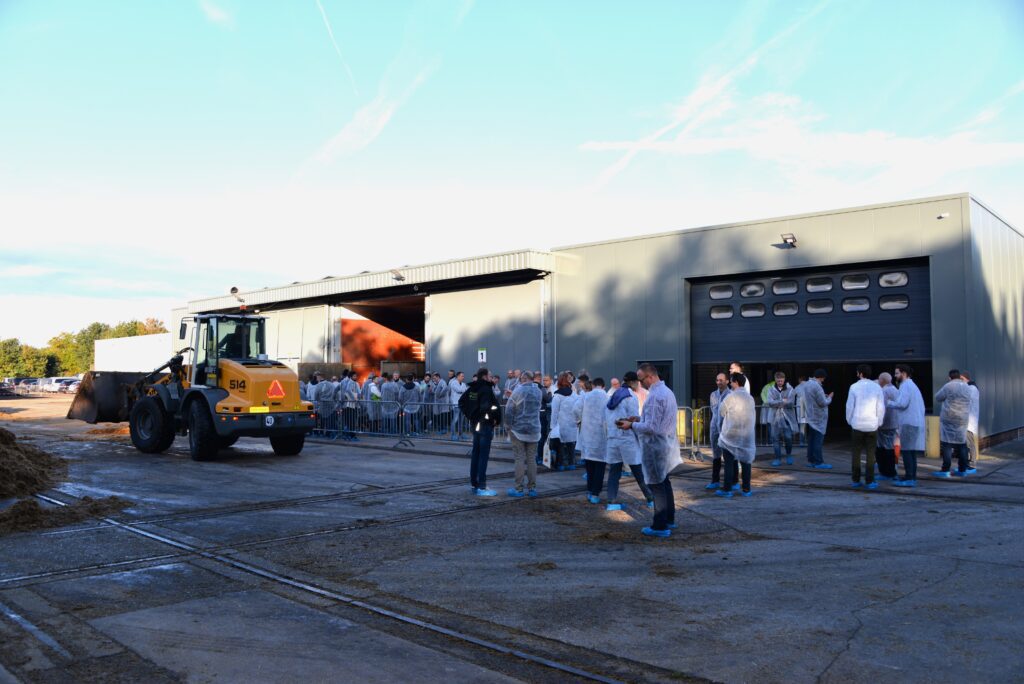 A record 122 attendees – mostly from Germany and The Netherlands – gathered in Fletcher Hotel Teugel in Uden, to participate in the Hessische Pilztage on 25 and 26 October. The yearly gathering of the Hessische Landesfachgruppe Pilzanbau (HLP) comprises a general meeting of members, a lecture programme, and a visit to a company involved […]
Dutch Mushroom Days in 2023!
October 14, 2022
---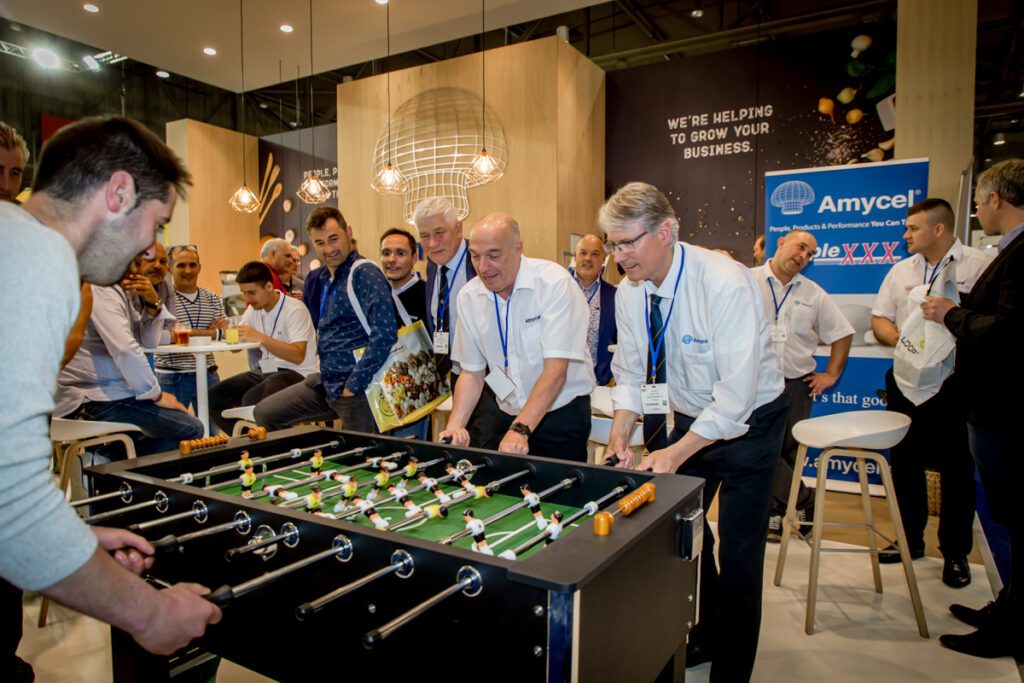 After a meeting with Dutch and Belgian exhibitors on 12 October in Den Bosch, the board of the Mushroom Days Foundation decided to set the new edition of the Dutch Mushroom Days for 10-12 May, 2023. During the positive meeting on 12 October, the board discussed alternative dates and concepts for a new edition with […]