October 13, 2011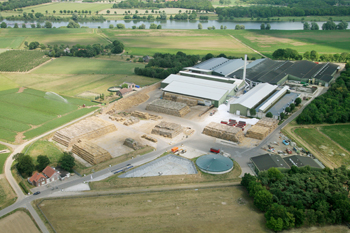 Monaghan Mushrooms and Gimv together with management announce on 13 October the acquisition of Walkro International, ending speculations about a takeover by either C4C or Monaghan.
According to the press release, Walkro will continue to be run as an independent entity within the Monaghan group. Together with its new shareholders, Walkro's management will continue to execute the company's successful strategy and further strengthen its position as the leading supplier of substrate for the cultivation of mushrooms in the region.
The transaction is subject to clearance from the relevant competition authorities and is expected to be completed by the end of the year. All parties involved have decided not to disclose any further financial details on this transaction.
Walkro was established in Belgium in 1991 and is a producer of mushroom substrate in Europe. Today it has sites in the Netherlands, Belgium and Germany where substrate is produced for mushroom cultivators in Europe and Asia. With a turnover of around 65 million euro and approximately 230 employees Walkro is the largest producer of substrate for the mushroom industry in the region.
Monaghan Mushrooms (www.monaghan-mushrooms.com) was established in Ireland in 1981 and grew into one of the world's leading mushroom producers supplying a full range of fresh mushrooms to leading national and international retailers in the UK, Ireland, Canada and the United States. The company has a turnover of around 265 million euro, approximately 2,750 employees and is active in the production of mushroom substrate, cultivation and packaging of fresh mushrooms.
As an independent investment company listed on Euronext Brussels, Gimv specialises in private equity and venture capital, focusing mainly on the European market.