May 9, 2020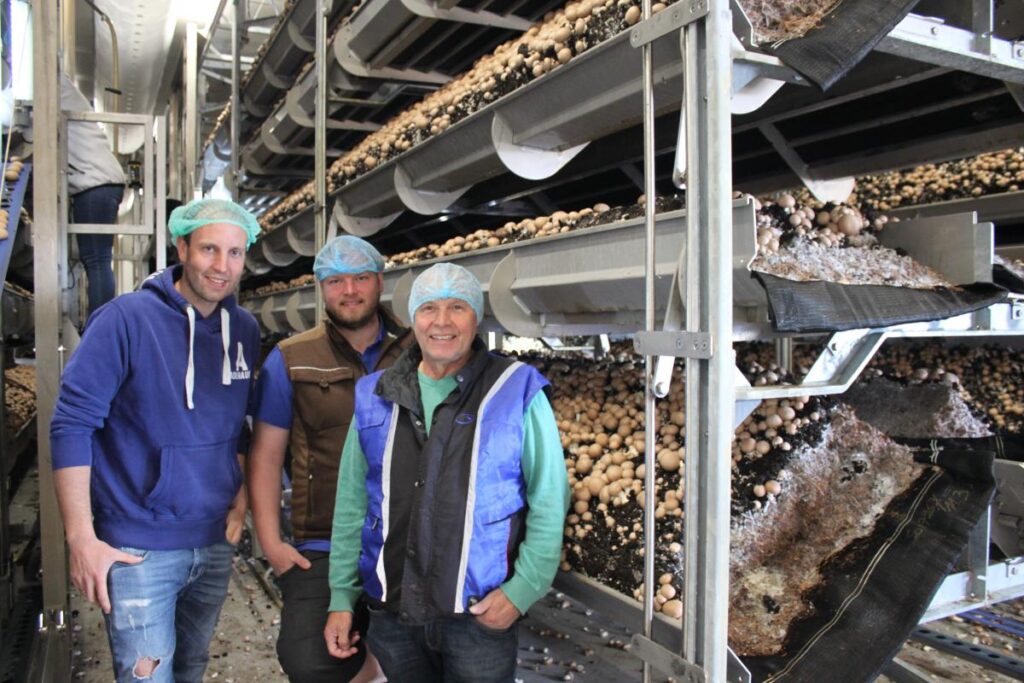 As the very first in the world, Deckers in Geldern-Pont has started a commercial mushroom farm with tilting shelves.
Currently there are eight growing rooms of 756 m2 surface area, with four rows of shelves per room. The first room was filled on 17 March. By now four rooms have been completed and filled several times. The next four are poised to go into operation.
From mid-May, two growing rooms will be filled weekly in a four-week cycle using brown mushrooms of the Heirloom variety, and compost from CNC in The Netherlands.
Picking started on 1 April. After a number of adjustments, the tilting system is now working properly, and the initial results of the picking performance are promising.
The coming 100 th issue of Mushroom Business, to be published May 21st, will feature a comprehensive report on this innovation.
Photo: From left to right: Marco, Patrick and Hans Deckers in front of the new tilted shelves.