July 10, 2023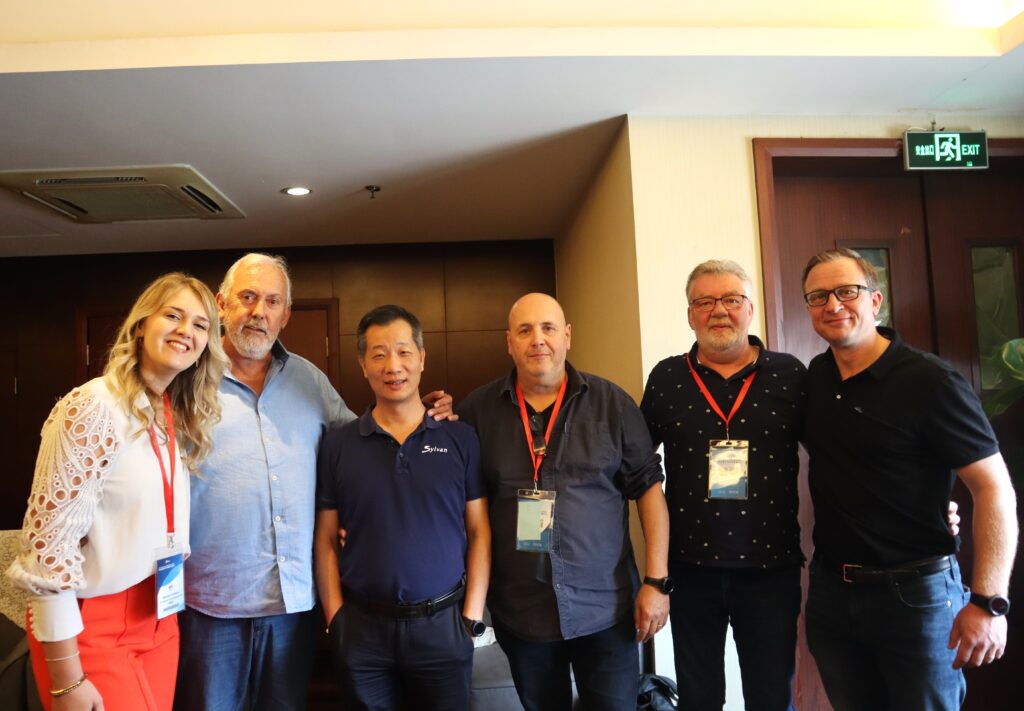 Spawn producer Sylvan organized an Agaricus bisporus workshop in Huai'an, China, 28-30 June, providing technical knowledge exchange between international consultants and Chinese Agaricus growers.
The 'Cultivating Excellence' workshop was organized by Sylvan China and CFNA Edible Fungi Chamber near the Sylvan China spawn factory, and many of the influential mushroom companies participated, mainly from China, but also from Taiwan. More than 130 participants attended the gathering.
At the meeting, Mr. Wang Jiaxiang – APAC of Sylvan China – shared the current situation of the Agaricus industry in China, with the speed of factory scale accelerating, but production technology and marketing leaving room for improvement.
For the three-day workshop, Sylvan invited five experts from the Netherlands and Croatia.
Consultant Bart Driessen from GMBC lectured on composting, pinning and casing soil; adviser Ger Hendriks (Sylvan) took on some compost issues (prewetting, fermentation), while Iwan Brandsma (President Sylvan Europe) presented an overview of the European mushroom industry. Consultant Zlatko Vidmar from Croatia talked about diseases and how to prevent them. Bart de Leeuw and Maartje Frankena from Havens in The Netherlands shared insights on supplementation and the use and interpretation of NIR data collection for the attentive audience.
Last but not least, Jimmy Miller (VP Sylvan America) gave an update on the mushroom industry in North America and Sylvan's strain usage and breeding management.
In addition to the Workshop, the participants were invited to visit the Sylvan China plant. Dinners were sponsored by Sylvan/CFNA, Yuguan and Xuerong Biotechnology. Yuguan also launched a promotional film on the company, called 'A Cherished Life'.
More on the meeting in Mushroom Business magazine, no 120 (September 2023).
In the picture: Maartje Frankena (Havens), Ger Hendriks (Sylvan The Netherlands), Bill Chen (Sylvan China), Bart Driessen (GMBC), Bart de Leeuw (Havens) and Iwan Brandsma (Sylvan Europe) in Huai'an.