October 19, 2020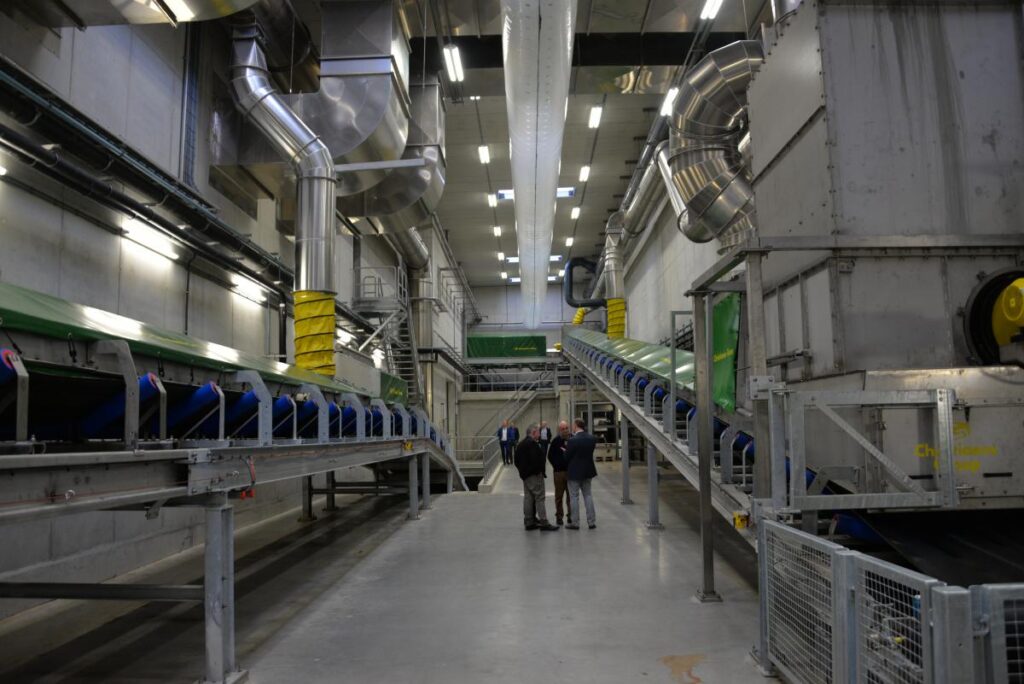 Sun acquires CNC
An affiliate of Sun European Partners, LLP "Sun European"), today announces that it has agreed to acquire CNC Holding BV ("CNC") a leading European producer and supplier of substrate for mushroom cultivation, from Coöperatieve NederlandseChampignonkwekersvereniging U.A., for an undisclosed sum. The proposed transaction is subject to customary regulatory approvals.
Headquartered in Milsbeek, Netherlands, CNC is a leading European producer and supplier of substrate for mushroom cultivation and is renowned globally for its outstanding product quality and reliability, delivered from its facilities in the Netherlands and Poland. Since the Company's inception in 1953, CNC has grown into a key European producer with a leading position in the Netherlands as well as a substantial global presence, serving approximately 45 further countries. CNC benefits from recurring earnings due to its established and diversified customer relationships, significant barriers to entry, substantial historical investments, unique know-how and high-quality product.
CNC serves the mushroom market which has remained resilient during the COVID-19 pandemic. This resilience reflects an increased focus on healthy eating, sustainability and the key role mushrooms play within the circular economy, all of which support expectations for continued robust market growth.
Paul Daccus, Managing Director at Sun European Partners, said: "For many years now, Sun European has been an active player in the Netherlands, and today's announcement is further evidence of our continued focus in the region. CNC's leading market position and high-quality product, combined with the resilient business profile, customer relationships and exposure to the attractive mushroom market shows the strength of the business. The Company fits our 'good to great' model well, and we look forward to supporting management in growing CNC, leveraging our operational excellence through our Sun Transformation System."
Maurice Koppen, Chairman of the Cooperative Board of CNC, said: "A thorough and intense strategic process with the cooperative members led to the decision to sell CNC. As a worldwide player in substrate for mushroom cultivation, CNC has a huge ambition to grow and develop in the future. We are convinced that Sun European as the new owner will be able to take CNC to the 'next level' by accommodating further growth and expanding internationally. On behalf of the CNC Cooperative Board I would like to express our special thanks to all cooperative members, management, the works council, Supervisory Board, advisors and other stakeholders for their contribution to the sales process."
Sun European has a well-established understanding of the Dutch market through its current investments in AfriFlora and Scotch and Soda. Other recent examples of "good to great" investments by Sun European Partners affiliates include the acquisition of Allied Glass, the leading UK-based manufacturer of glass packaging containers for the premium spirits and food & drinks markets, and the acquisition of WesCom Signal and Rescue, a global leader in visual signalling and safety products for the marine and defence end markets.
Sun European was advised on the transaction by ING (M&A), DLA Piper (Legal), Rothschild (Financing), EY (Financial and Tax), PwC (Commercial), AlixPartners (Operational), ERM (EH&S), Marsh (Insurance), and Royal HaskoningDHV (Technical). The Cooperative was advised by EY (M&A and Financial), AKD (Legal) and Custom Management (Transition).
Sun European is a leading private investment advisory firm, focused on identifying companies' untapped potential and accelerating value through operational excellence. Sun European Partners is a trusted partner that is recognised for its investment and operational experience, including particular expertise in business services, healthcare, industrial and consumer sectors. Since 1995, affiliates of Sun European Partners have invested in more than 375 companies worldwide across a broad range of industries and transaction structures with turnover of approximately €40 billion. Sun European Partners has offices in London and affiliates with offices in Boca Raton, Los Angeles, and New York.
Further information: www.suneuropeanpartners.com.
CNC Holding BV is a leading pan-European producer and supplier of substrate for mushroom cultivation. The company is renowned globally for its high-quality products which are used for growing a wide range of mushrooms including white-button, chestnut and exotic types. CNC Holding employs over 300 people in Netherlands and Poland across several production facilities. Its most recent financial statement notes more than €90m in revenue. CNC is headquartered in Milsbeek, Netherlands.
Further information: www.cncholding.nl