October 25, 2023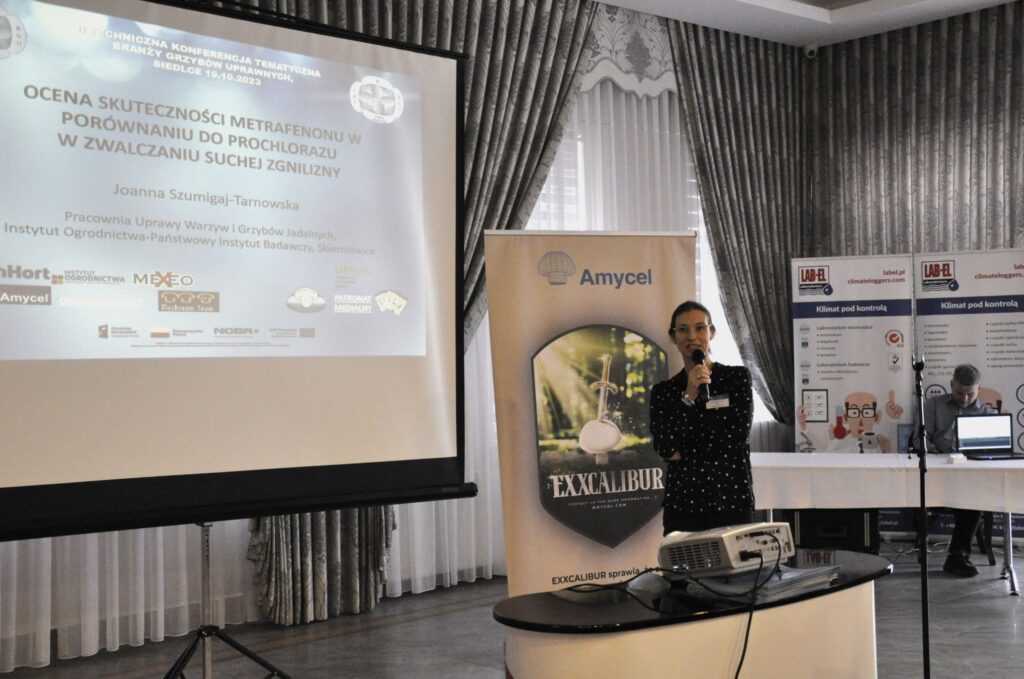 On October 19th 2023, Siedlce hosted the 2nd Technical Conference of the Mushroom Growing Industry in Poland. The event – initiated by the owner of Mexeo – Wiesław Hreczuch, and consultant Nikodem Sakson – was supported on the organisational level by Amycel, Mushroom Team and The Polish Horticulture Research Institute.
The conference, organised in a modern venue – Zajazd Chodowiak a few kilometres away from Siedlce city centre – attracted some 120 participants mainly from Poland, who were offered 13 various lectures divided into two thematic panels; 'Growing Mushrooms without Pesticides' and 'Technical and Organizational proposals for mushroom farming'. An important topic was the use of an alternative for Prochloraz for disinfection. Among the speakers were representatives of Mexeo, Amycel, Atmo-Control and the National Research Institute in Skierniewice.
The event offered many networking opportunities and a great lunch as well.
Ofcourse, our Mushroom Business team was there, so, much more on the conference in our upcoming December issue of Mushroom Business, no 122.
In the picture: Joanna Szumigaj-Tarnowska of the Institute of Horticulture at the National Research Institute in Skierniewice, talking on the effectiveness of matrafenone, compared to Prochloraz.