May 27, 2019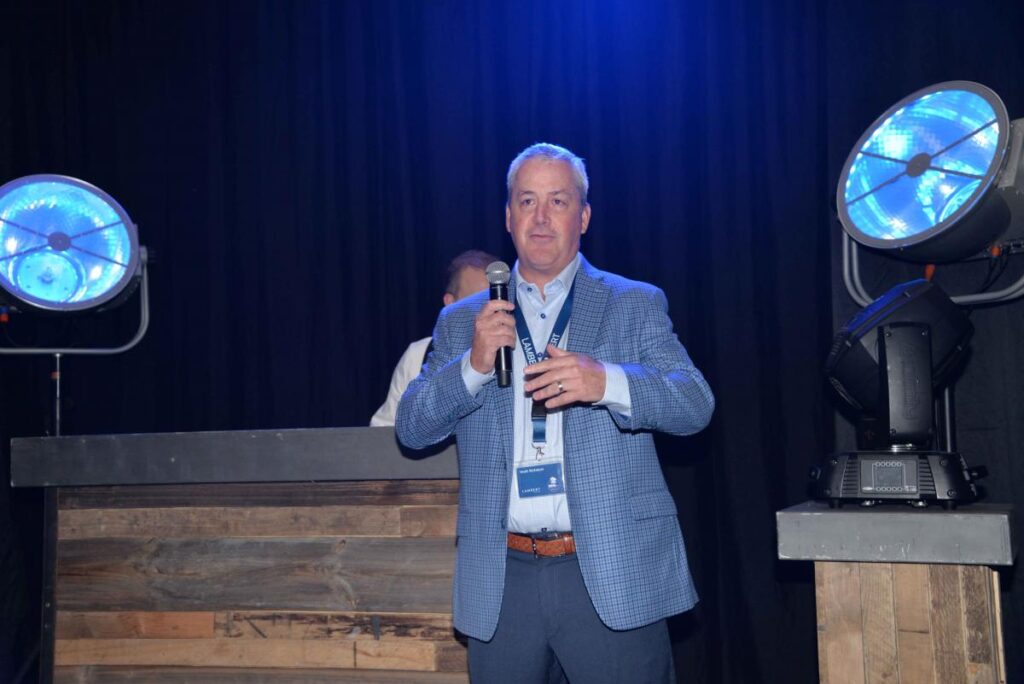 On Tuesday, 21 May, the new spawn facility of Lambert Spawn Europa was officially opened in Venlo, The Netherlands. During the festivities at the Grand Opening, the 100th Anniversary of Lambert was also celebrated.
The hundreds of guests – representing more than 175 companies from around the worldwide mushroom industry – could visit the facility at their own pace. Scott McIntyre spoke warm words in his official opening speech, thanking the guests and everyone who made the new spawn factory a reality. With this, the sign was given to open the buffet and a festive night with live music.
Scott McIntyre during his opening speech.