September 2, 2008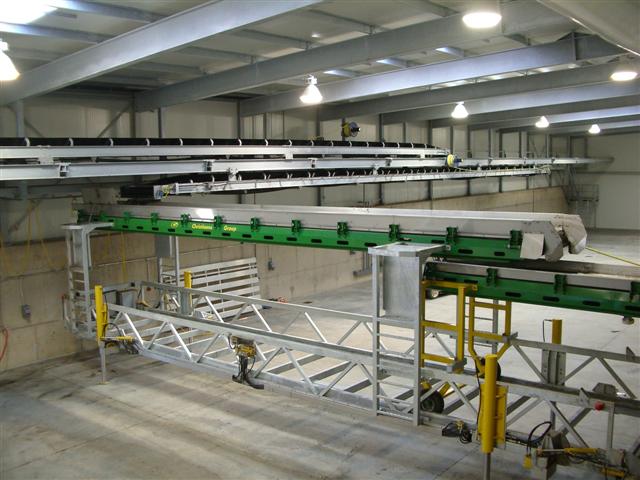 According to the U.S. Department of Agriculture about 809 million pounds (367,73 million kilograms) of U.S. grown mushrooms were sold in the USA in the 2007-2008 season. This is 2% fewer than in 2006-2007 and 4% fewer than in 2005-2006.
At an average price of $1,19 per pound (about €1,80 per kilogram) the mushrooms were sold for a slightly better price than last season. This is an average price for all mushroom sales, including specialty mushrooms. Because of this higher price the total sales value of the 2007-2008 crop was about the same as a year ago at $964 million (about €661 million).
Mushroom Council

According to the Mushroom Council retail demand is strong despite higher prices. While domestic production was down slightly, imports have helped keep pace with retail demand.
A big problem for the growers is that the input costs are up 14% over last year. Bart Minor, president of the Mushroom Council: "It's good that prices are going up, but they're not going up fast enough to cover the rising costs".
The figures of the U.S. Department of Agriculture show that the volumes of Agaricus or white button mushrooms sold in 2007-2008 for the fresh market were 675 million pounds (307 million kilograms), 3% lower than a year ago at the same time. Portabello, crimini and other brown mushroom varieties tallied 105 million pounds (47 million kilograms), up 6% from a year ago.
The biggest percentage growth in the U.S. mushroom industry in 2007-2008 was in the specialty or exotic mushroom category. These sales are up 9% from a year ago, with a slight drop in price.
Laurel Valley Farms
Another step in the transition of the American mushroom industry took place in April of this year. Laurel Valley Farms, one of the most significant commercial composters in the Kennett Square, Pennsylvania area, filled their first phase I compost into their new bulk phase II facility. The commissioning of this facility marks the third significant bulk phase II operation to be built in the southeast Pennsylvania area that has traditionally operated by filling raw phase I compost into 'one-zone', wooden bed farms.
In the forthcoming edition of "Mushroom Business" an article on Laurel Valley Farms will be published.