June 9, 2011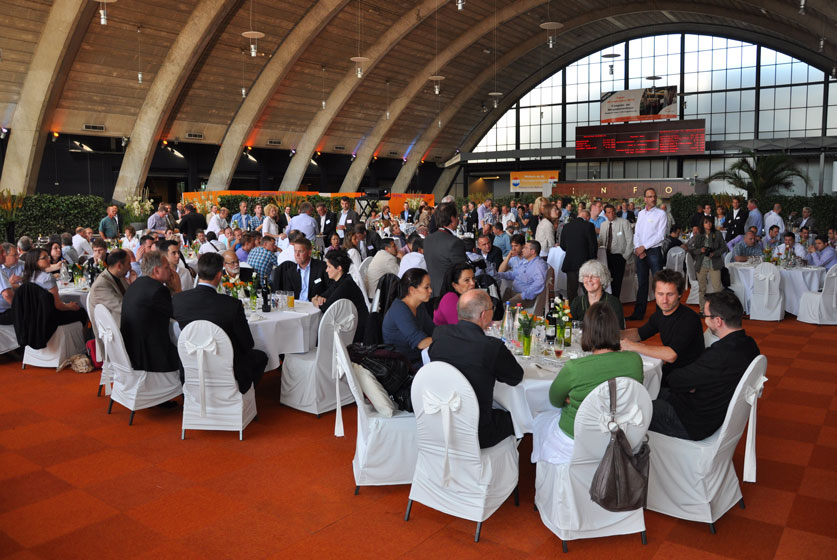 The 32nd edition of the Mushroom Days was a great success. For three days, Den Bosch was the center of the international mushroom industry.
As many as 80 exhibitors (last edition: 69), including 21 foreign, presented their latest products and services. In total, over 2,600 visitors from 63 countries (last edition: 57) attended the fair.
They were received by more than 500 company respresentatives. So in total, over 3,100 industry professionals were present. The Mushroom Days foundation can look back on a successful international trade fair.
The organization was very pleased with the guest speaker at the Welcome Event on Wednesday May 25, Greg Seymour, General Manager of the Australian branch organization AMGA. In his own dynamic way, he presented an inspiring overview of the opportunities in the mushroom industry.
Piet Lempens, president of the Mushroom Days foundation, looks back on a very successful edition of the event. "It's great that this exhibition is so alive, both nationally and internationally. The leading companies present themselves and meet a great audience here."
Over 60% of the visitors are managers or directors.
One third of the visitors were new at the fair, while half of the visitors already visited the Mushroom Days three times or more. Among the visitors 70% was Dutch and 20% came from the rest of Europe.
Most exhibitors expressed their satisfaction with the event. The fair looked very professional and the atmosphere was pleasant. There was also criticism, especially regarding the price/quality ratio of the Dinner Party on Thursday evening in the Orangerie. 140 visitors had signed up, but many dropped out soon because of the loud music.
The 33th edition of the Mushroom Days will be held from 29 to 31 May 2013 at the same venue.
An extensive photo series of this event can be found here.