September 13, 2013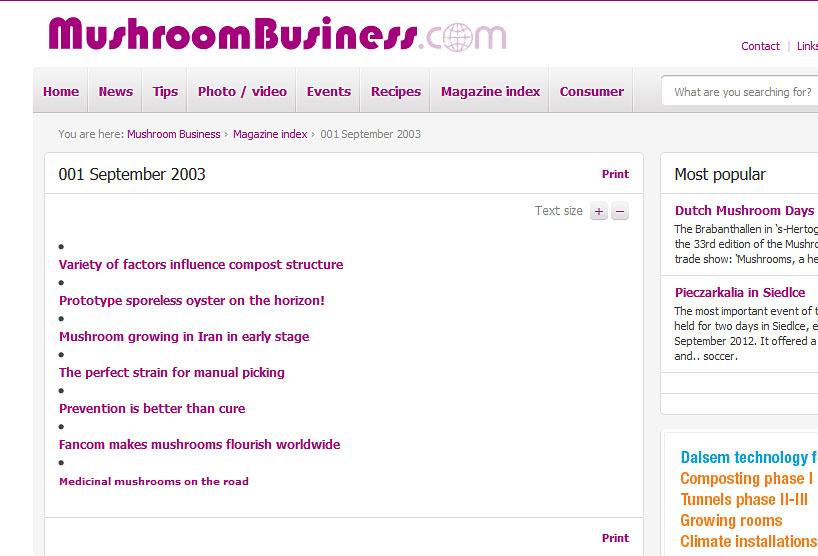 Over the years, we at Mushroom Business have provided you with valuable information on the business in our magazine. Those articles can now be viewed on line in the archives of this website.
The past few months we've been working hard to get the articles on line. And there is more to follow soon, so keep checking the website!
Starting with issue number 1 (September 2003) up to issue 20 (December 2006) you can now retrieve useful information from these issues. You can find the articles in the Magazine index or use the search engine on the website (in the top right corner of the page).
More recent issues will follow over the next months.