June 29, 2011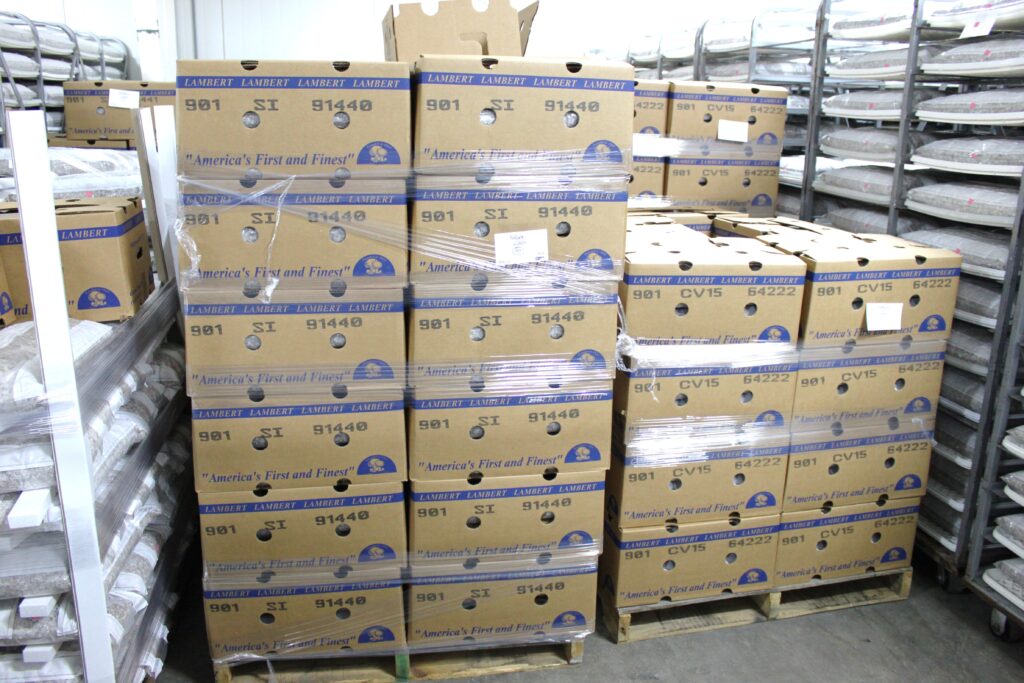 With effect from 1July 2011, Lambert Spawn U.S. has entered a joint venture with Eric Vernooij and Jan Baltussen (shareholders of ChampFood International).
The new enterprise, Lambert Spawn Europa B.V., is located in the Netherlands. It will distribute Lambert spawn on the European market, in Africa and the Middle East.
The new company will operate independently to ChampFood , but for both the American spawn supplier and the Dutch supplement producer the step clearly offers added value, says Eric Vernooij from ChampFood/Lambert Spawn Europa B.V. in Mushroom Business 47.
European plant in 5 years
The current joint venture also matches Lambert's vision of the future, a future in which they wish to expand their market share in the regions mentioned above. According to Eric Vernooij, export is not the ultimate aim. "We are going to carefully build awareness of the name, approach customers and increase our market share. Our long-term objective is to build a production plant in Europe within five years.
Lambert and ChampFood
Lambert Spawn, founded in 1919, is the oldest spawn producer in the world, and has the biggest market share in the USA. ChampFood International has produced and distributed ChampFood supplements since 1991 to 35 countries over the world and is market leader in Europe, the Middle East, Africa, South America and Oceania.
For more info: info@lambertspawn.eu
More on the joint venture in Mushroom Business nr 47 (July 2011).