May 9, 2020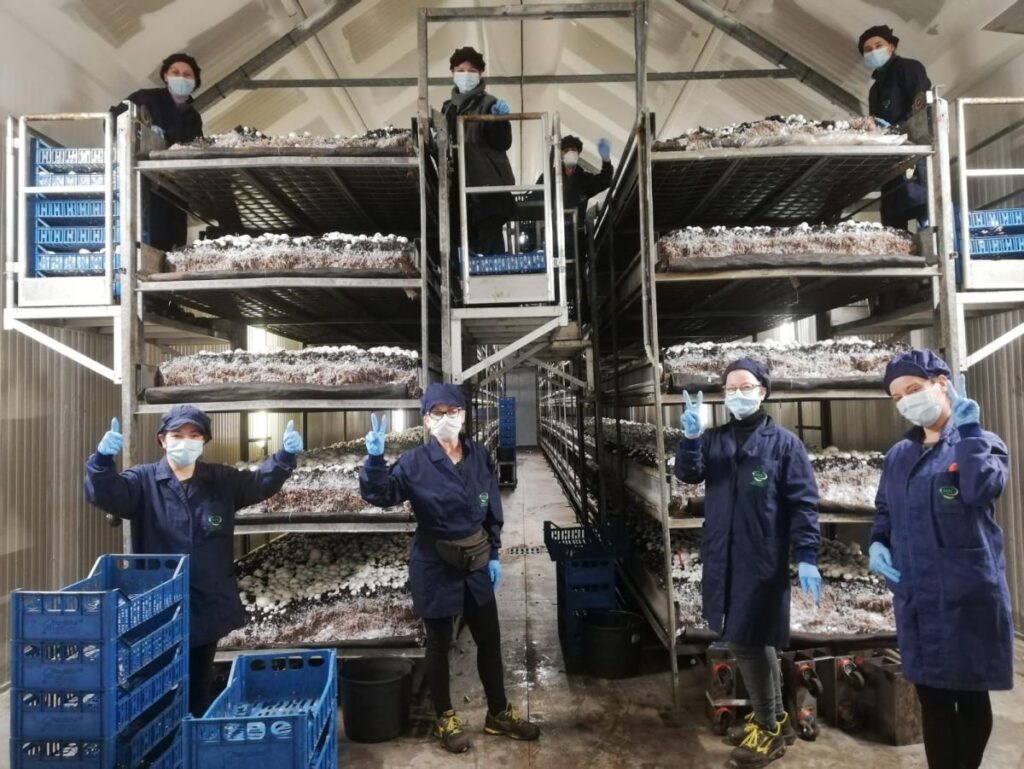 Filling, three points to focus on
In a very distant past, filling a growing room was done by hand and it took up to a whole day to fill a room measuring 120 to 180 m2. The arrival of filling machines reduced the labour input and the amount of time involved. Nowadays the pulling speed of the net with the compost and casing soil is usually 7 – 8 m/s with top of the range systems achieving up to 18 m/s. The higher the speed, the sharper the focus. All the parameters have to be right. The supply and spread of the compost, the filling weight of the compost, the supply and spread of the casing, the thickness of the casing layer, the extent of CAC, the structure of the casing, etc.
If everything runs smoothly it might look easy, but there is still room for error and any mistakes will haunt you for the entire four or six-week cropping cycle. This tip brings three focus points to your attention.
Point 1: Replace too narrow nets. If too narrow nets are even just slightly skewed, the compost will not be distributed evenly, and the result will be unacceptable (see photo). The filling crew has to be especially alert each time, but should rather be free to focus on other aspects.
Point 2: Small changes in the compost filling weight. Restrict changes in the filling weight to a maximum of 5 kg compost per m2, a layer of approximately 2 cm thick. The smaller the changes, the better. Variations in the amount filled leads to, for example, an uneven emergence of mushrooms on the bed.
Point 3: Check each bed. Check each bed for the extent of CAC applied and the condition of the casing soil layer. These factors must conform to the grower's wishes as they are what his production cycle is based on. Avoid variations and differences, as this makes it difficult to manage mushroom growing optimally.
By Jos Hilkens, AdVisie 'the mushroom growing consultants', Herkenbosch
More information about AdVisie can be found at www.champignonadvies.nl or please contact Jos Hilkens by e-mail: hilkens@mushroomconsulting.nl.