May 27, 2009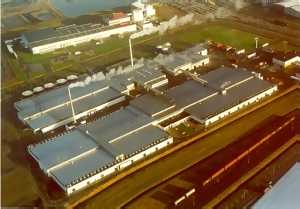 C point is organising company visits during the upcoming Dutch Mushroom Days.
These farm walks take place on Friday, June 12th, 2009.
The guided bus tour will take visitors to CNC Moerdijk, a big modern indoor composting plant, and Maasland Champignons in Hedel. Maasland has 14 growing rooms of 300 m2, and produces 30-32 tons of white button mushrooms for the fresh market.
The bus will leave from De Brabanthallen, venue of the Dutch Mushroom Days, at 9.30 am, and will be back at the same spot around 6.30 pm. On the way, participants will be served lunch.
This day costs 40 euros per person (lunch included). If you like to join the tour, you will have to registre before June 1st, 2009, because of limited seats.
For more information, call Thei Staaks of C point: 06 265 444 12, or mail him at: thei.staaks@cpoint.nl