June 5, 2009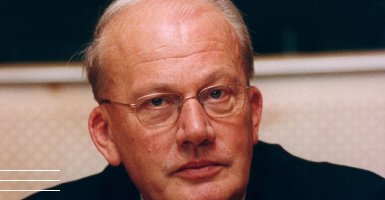 Jan Mulder, Euro-parliamentarian for the Dutch liberal party (VVD), and fourth on the list of candidates, will give a speech during the official opening of the Dutch Mushroom Days on Wednesday 10 June 2009.
He will explain his vision of the mushroom sector in the context of promotional activities on a European scale.
Date: 10 June, 17.00 hrs, location: Van Gogh restaurant, Brabanthallen.
Jan Mulder has been a member of the European parliament since 1994 and is spokesman on agricultural policy and budgetary policy. His electoral slogan in the run up to the European elections on June 4, when he hopes to be elected for a fourth term is 'Careful with European money and agriculture in the Netherlands'. Jan Mulder is fourth on the list of VVD candidates. For more information visit his website.
On 25 May he visited a number of companies active in the mushroom industry in the Kerkdriel region, where he was informed about the challenges and opportunities seen by the Dutch mushroom sector at this moment. He also discussed the possibility of the European Union simplifying and facilitating the production and sales of mushrooms.
He visited Hooijmans Compost in Velddriel, the Van Namen Groep (cultivation/trade) in Hoenzadriel, and Prochamp (the largest mushroom slicing concern in the Netherlands) in Velddriel. A lunch in Rossum concluded the visit.