August 19, 2013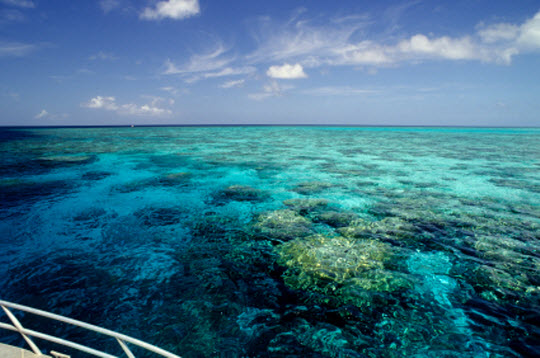 The 40 th Australian Mushroom Growers' Conference will be held 11-14 September at The Pullman Reef Casino Hotel in Cairns. It promises to be another great Australian event!
The AMGA looks forward to welcoming their regular attending delegates, as well as delegates who may have missed some recent conferences, along with first time mushroom industry people, their partners and children.
The conference offers an outstanding lecture program with world-renowned speakers from both overseas and Australia who will cover all aspects of growing mushrooms: Anton Sonnenberg and Johan Baars (WUR, Netherlands), Phil Martin (Worksafe in Business Pty Ltd, Australia), Brendan Burns (Sylvan, Ireland), Christine Smith (Lambert, USA), Greg Seymour (AMGA, Australia), Jan Klerken (Scelta Mushrooms, Netherlands), Michael Kertesz (University of Syndey, Australia), Martmari van Greuning (Sylvan, South Africa), Paul Zwi (Clime, Australia), Mark Wach (Sylvan, USA), Bart de Leeuw (MCSubstradd, Netherlands), Michael Belstedt (Minus40, Australia), Judy Allan (AMGA, Australia).
There will be plenty of network opportunities, a trade fair, and plenty of activities besides mushrooming. Cairns, in tropical North Queensland, has two World Heritage areas (The Great Barrier Reef & Daintree Rainforest) that lay side by side. Each a spectacular tourist attraction in its own right.
The area provides many tour opportunities for your family while you attend the conference sessions. There are also many tours that you may like to take pre or post conference with your family. The Great Barrier Reef is simply stunning as is the Rainforest, the oldest in the world, at 135 million years of age.
Cairns is serviced by six international airlines, the Pullman Reef Casino offers five star accommodation and services. They offer hotel style accommodation in a central location, and only a couple of blocks away from the reef fleet terminal where most of the cruise boats depart for their inlet, reef & island destinations.
Visit the conference website: www.amgaconference.com.au/ and go!