September 5, 2013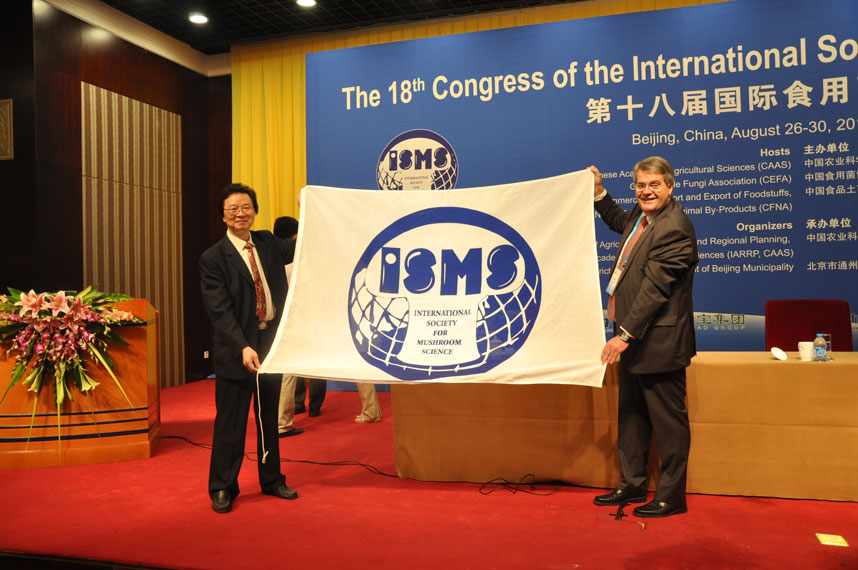 From August 26th – 30th, the 18th Congress of the International Society for Mushroom Science (ISMS) was held in the Beijing International Congress Centre (BICC).
The 18th edition broke many records in ISMS's history. According to the organization, there were double the amount of participants at this event in comparison with the Cape Town edition in 2008; 1132. They came from 65 countries and districts. The trade fair boasted 69 companies from 11 different countries and the congress counted 160 oral presentations.
ISMS president Greg Seymour was impressed with the way Beijing organized the event; "In one word: Wow!" Most participants seemed to agree with him. Besides the heat during lectures and company visits, there was not much to complain about. The quality of papers was high, the visits interesting, and throughout, the Chinese made the participants feel very welcome, culminating in stopping the incredible busy traffic at the Beijing freeway, just to let our busses pass! Many participants visited cultural highlights in the city or beyond.
At the closing ceremony, the flag of the ISMS was passed to Piet Lempens of the organizing committee of ISMS 2016, which will be hosted by Amsterdam, The Netherlands.
An extensive report on the ISMS congress will be published in the upcoming issue of Mushroom Business, nr. 55. You can check out some interesting photo series on this website as well.