April 1, 2014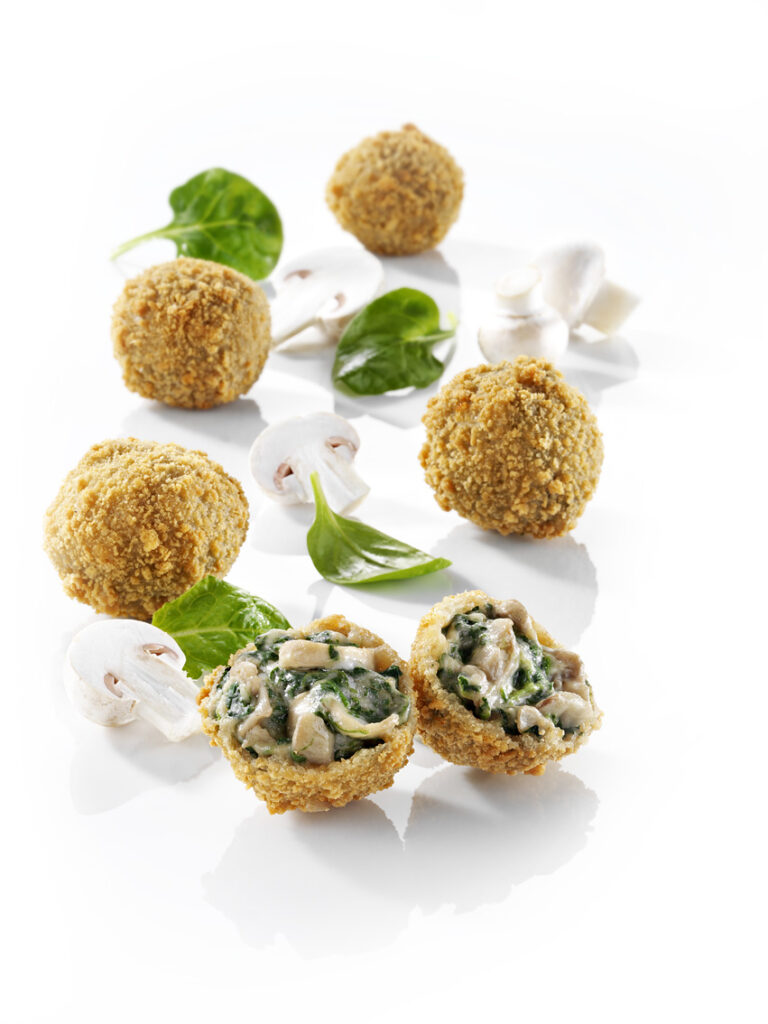 During the 20th edition of the Alimentaria, the largest and most important international food and beverage exhibition in southern Europe, the Fingerfoodballs from Scelta Mushrooms have been selected as best international product.
Jan Klerken, owner of Scelta Mushrooms, and Jules Klerken, product manager Fingerfoodballs, received the award during the presentation of the Innoval Awards in Barcelona.
The Innoval is a major showcase at the Alimentaria where innovations in the food and drinks industry from the participating companies are presented. During the presentation of the Awards, the jury announced the best innovation in 14 different categories. After a selection procedure in which all products have been tested by a renowned panel of judges, the Fingerfoodballs have been rewarded with the International Award for best international product.
Scelta Mushrooms invented the product as a healthier alternative to the current assortment of snacks. The Fingerfoodballs are a range of snacks made from clearly identifiable vegetables, with no added artificial colourings or flavourings and 100% meat-free.
The Alimentaria is held every two years and lasts until April 3rd. It is the second largest food and beverage fair in Europe this year. Exhibitors from 5 different continents and over 50 countries are showing their latest innovations in Barcelona to visitors from all over the world.