October 19, 2020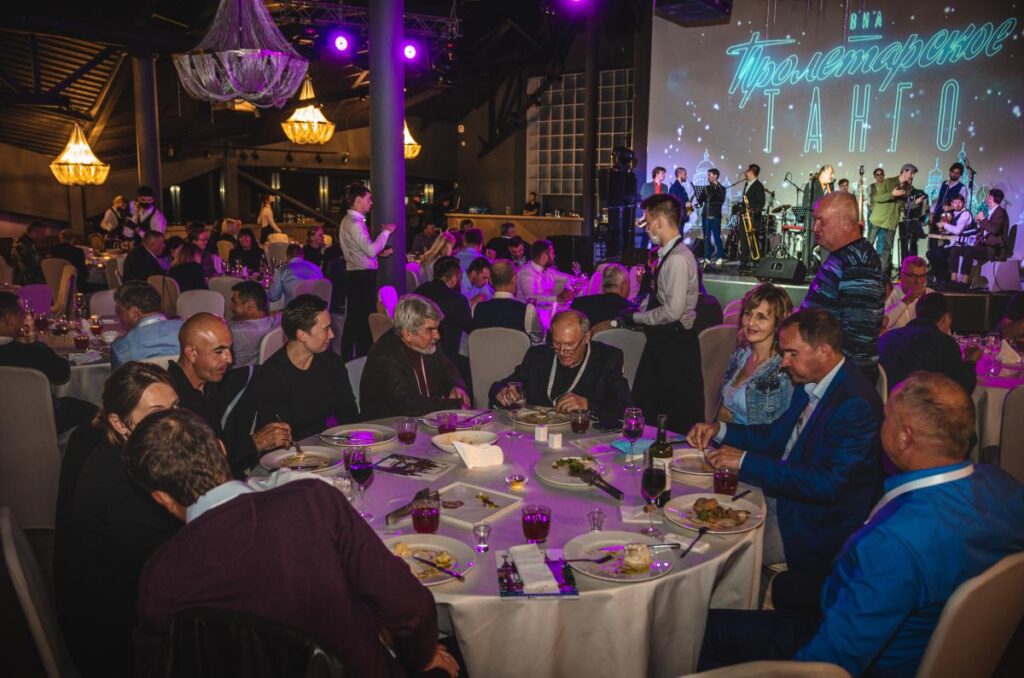 The 26th international Russian Mushroom Days was held in the Holiday Inn Moscow Gate in St. Petersburg on September 29-30. Due to the worldwide Corona pandemic, the event was partly organised in an online format.
Participants, among them some 57 growers, were mainly from Russia, but speakers from international experts could be experienced online and the programme could be experienced in Russian and English in 12 countries. The total amount of participants was 139. At the live trade fair, companies like Interagro, GreenAl, Viscon, Christiaens Group, Lambert Spawn, ChampFood had a stand.
The event, organised by Russian Mushroom School, was sponsored by Christiaens Group, Sylvan, Euromycel and AgroProjects.
More on the Russian Mushroom Days in next issue of Mushroom Business (November 5th).
In the picture: The Russian Mushroom Days – here a social function – was one of the only international mushroom events held this year.