November 18, 2013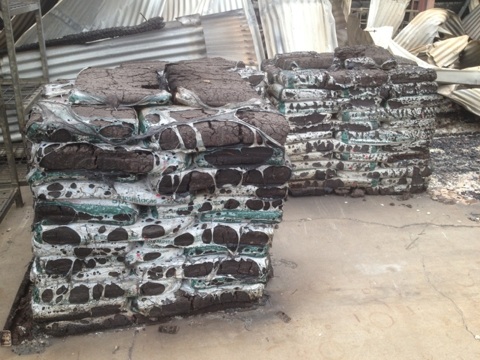 The 2013 New South Wales bushfires were a series of bushfires in Australia across the state of New South Wales primarily starting, or becoming notable, on 13 October 2013, followed by additional bushfire activity on 17 October and on 23 October 2013.
High fuel loads, coupled with warm and windy conditions provided dangerous conditions which fuelled the fires. At the peak of the fires, on the morning of 18 October, over 100 fires were burning across the state. The Premier of New South Wales, Barry O'Farrell declared a state of emergency on 20 October, empowering firefighters to evict residents and demolish fire-affected buildings.
AMGA The fires were the worst in New South Wales since the 1960s. As of 19 October 2013, 248 houses and other structures were destroyed across the state. Two fatalities were attributed to the fires. It was estimated that claims will exceed A$94 million. According to Sheri Lefeuvre of the AMGA (Australian Mushroom Growers Association) the fires also influenced the local mushroom growers. "Yes, the bushfires were a worry with over 200 homes destroyed. The fires were about 15 kilometers away from the AMGA office, and we had a lot of smoke. Farms were also affected." The latter was also mentioned by Gé Wijnands, Topterra casing, who sent the accompanying picture of bags of casing soil at Mountain Fresh Mushrooms in Winmalee, near the Blue Mountains.