June 27, 2008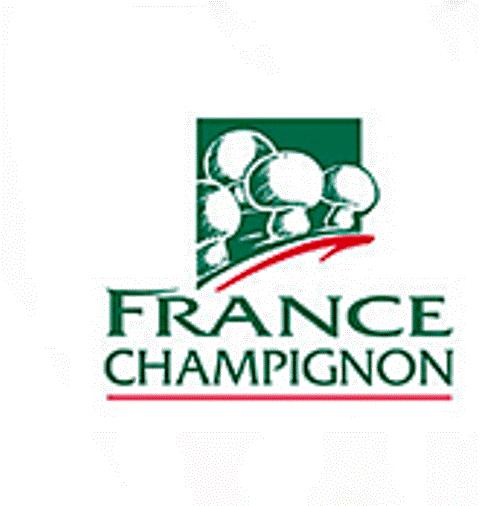 The 17th conference of the ISMS went without a hitch in the fabulously vibrant city of Cape Town, South Africa. Although the location is virtually at the end of the world, the conference was very well attended with 338 delegates and more than 50 guests, from a record 38 countries.
The venue itself was quite spectacular since it was held at the Cape Town International Convention Centre, which was located right downtown and just a short walk from the fabulous Waterfront where dining, shopping, and partying opportunities abound. Whether the interest in attending was serious involvement in the minutiae of mushroom science, interest in mushroom cultivation, or a desire to explore Cape Town and the western Cape area, I believe everyone who attended was satisfied.
Opening
The conference started with a social reception at the hotel adjacent to the convention center. Old friendships and acquaintances were renewed over great wine and local canapés and the conference was off to a great start. Those that imbibed too much in the social fabric of the first night were sorry the next morning when all others were treated to the opening of the business program with some loud and rhythmic local culture. A local dance and percussion troupe exposed the attendees to the science of conga drum playing and dialog. Each attendee was issued a conga and after the troupe's demonstration we were instructed in the playing techniques. From which a dialog was established between the troupe and the attendees with the mushroom people displaying a surprising amount of rhythm. One would never know we had that much rhythm judging from how often a first break comes in off-time! Nevertheless all had a great time experiencing a hands-on opportunity to interface with the local culture. See Movie.
Scientific highlights
ISMS president Greg Seymour opened the conference themed: Harvesting a Vision and set the tone of the conference as one for sharing information and forward we went. As mentioned the business program was presented with a nice mix of detailed scientific papers and practical presentations to satisfy the academic and the mushroom farmer delegates. Some of the top scientific talks were Leo van Griensven talk on properties of medicinal mushroom extracts, Ralph Noble's talk on carbon compounds and bacteria influences of mushroom primordial, and Juanhua Liao's talk on cloning and sequencing a gene related to Agaricus thermotolerance. Helen Grogan, Danny Rinker, Johan Baars, Shekhar Sharma, and Mark Wach and Alma Rodriguez Estrada also gave important scientific presentations.
On the practical side Peter Romaine started off with an excellent talk on drug production using genetic modifications of Agaricus mushrooms to produce biopharmaceuticals. According to Romaine the quick crop cycle, space efficiency, and controlled environment characteristics of our favorite mushroom may have significant benefits for producing large volumes of biopharmaceuticals in a very short period of time. This could have far-reaching implications should a rogue disease, of which we have been hearing so much about, get established anywhere on our planet.
Danny Rinker made another of his quality talks on Trichoderma control, which is becoming more and more relevant to mushroom growers worldwide. The problem has become so insidious that a special panel discussion was dedicated to present experiences and control options in an audience/panel dialogue format. Jan Gielen presented an excellent talk on advancements of computerized environmental control in mushroom houses in order to conform to a Dutch government mandate to reduce energy usage by 25% over 10 years. By using the dynamics of moisture deficits to control absolute humidity growing houses could be better and more efficiently controlled. He mentioned that by using tighter conformity to set points and reducing the amount of total air while maximizing recirculated air much energy (and many euros) were saved. This is an area that will be of increasing relevance to our industry in the years to come.
Dr. Geoff Martin presented an in-depth review of the primary composting raw materials we use. The ways in which straw and especially poultry manure as changed over the years was considered and its effect on compost and mushroom production. The bottom line according to Martin is that the materials aren't as good as they used to be, so it is up to the clever composter to use alternatives to provide the goodness that used to be there in the past. Eric Vernooij (Amycel) and Chris Alonzo presented other important practical talks.
Marketing and nutritional value
Some terrific talks were given on the marketing end with new developments in nutritional and health benefits of mushrooms explored. Some exciting data is emanating from sponsored research highlighting the positive effects that mushroom consumption has on cancer suppression and other health benefits. The benefits of vitamin D and selenium enriched mushrooms were discussed and that also has exciting potential as we look for other ways to trumpet the benefits of the fungus closest and dearest to our hearts. Add this to the work done by Dr. Romaine on specific protein and enzyme production using the Agaricus mushroom as a carrier and the future looks very bright. When one considers the daily cautions about how this food and that product is bad for health it is reassuring to know that we are all associated with a food product that is good for you, is of low calories, and is good to eat!
The business sessions were variably attended depending on the relevance, competition, and the number of people around, but they did not tail off at the end as sometimes happens at other conferences. The organizers planned for two very good speakers at the end along with a raffle offering some very nice prizes for only those in attendance at the end. Clever.
Trade fair and local culture
Beyond the business program every break and lunch was taken in the exhibition hall where most of the significant allied trades and supporters of the conference displayed their wares. Spawn producers as Sylvan and Italspawn, equipment manufacturers such as Christiaens, Traymaster, Hoving, Gicom, and Dalsem, casing suppliers such as Topterra and Euroveen, and suppliers of nets, chemicals, information, etc. were all present and supportive of the conference. Judging from the activity at the table of each exhibitor their support seemed to be well worth the investment. The meals and snacks themselves were all excellent and presented with an African taste. Many local dishes and Indian flavors were in evidence at each dining opportunity and although I was personally on caloric overdose after the first day I just had to keep sampling the new and interesting tastes that were on offer at each break and meal.
The last evening of the conference ended up as it started, with an excellent slice of local culture. We were all bused to the picturesque university town of Stellenbosch for the social finale of the conference. We were greeted with a rousing fanfare by a small group of indigenous peoples know mainly for their celebratory outlook on life, i.e. party animals. Their music can best be described as a Philadelphia mummer sound and their enthusiasm and happiness was truly contagious and carried us through a festive evening. Again unique local fare and wine was in abundance followed by more music and dance. See the movie.
Farm walks
Finally all that could venture forward for the farm walks the next morning were treated to a great finale to the conference. Progressive farm tours were orchestrated first at Denny Mushrooms Phesantekraal plant, a 20,000 ft2 a week bulk phase I/II/ shelf farm, and then at Medallion Mushroom's traditional tray farm in Stellenbosch. The contrast of higher tech and lower tech systems seemed to say there are many ways to "skin the cat" since both farms had nice volumes of quality mushrooms on show. This counterbalance seemed to reinforce that it is not the system that grows the mushrooms; it is the way cultural principles are applied, many of which were discussed over the previous 4 days. The tours were professionally given, well designed for content, and all questions were answered in the theme of the conference, sharing information.
As if for reward for attending the final farm walks on Saturday morning the sky opened up for a glorious, sun shiny day just in time for the planned braai (barbeque) at the winery just adjacent to Medallion Mushrooms. The Dutch Cape architecture and surrounding mountains were in full display and the likes of boerewurst (sausage), beef steaks, pup (a type of grits), and many other traditional braai dishes were served up, once again with plenty of quality wine. The final day was indeed an exclamation point at the end of an exciting social and technical conference. See the photo series and movies of the farmwalks here.
No complaints
In reflection I must say I was impressed by the organization and execution of this ISMS conference, one of the best I have been associated with. The technical talks, social functions, business opportunities, cultural exposures, and entertainment all went on with a certain natural flow and without a hitch. Two significant trips executed without complaint, no accidents, and as Greg Seymour said at the closing statements it was a conference executed without a single complaint. By anyone!! Well it was well done and congratulations to Congress Chairman Ross Richardson, Martmari Van Greuning, and Roddy Cairns and all their support staff for a job well done. It is a conference that will be talked about for years to come for those who made the effort to attend. We'll be looking for an encore at the next ISMS Conference to be held in Beijing, China 2012. See you there!
More on the farm walks and scientific highlights of the ISMS conference in Mushroom Business nr. 29.