March 21, 2012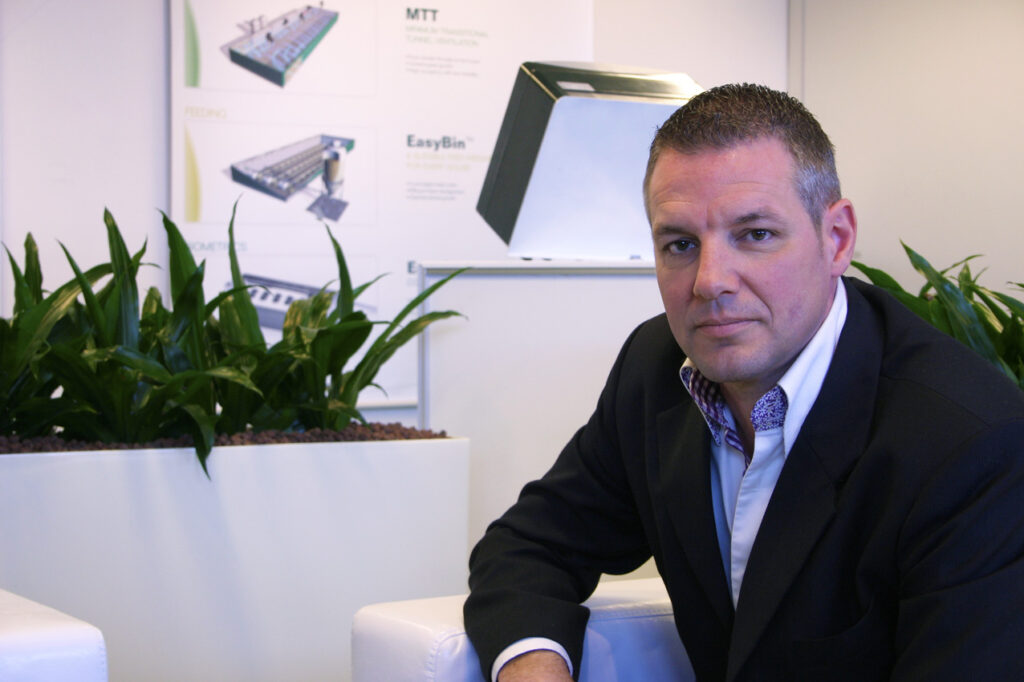 Effective 1 April 2012 Paul Smits will be the new Managing Director for Fancom BV in Panningen. In his new position Paul brings with him extensive experience and knowledge of the agricultural business.
The last three years he has been the commercial director for the PigTek group of CTB Inc., where he has been in charge of sales and marketing in Europe. Before that, Paul worked at Fancom for 13 years, first as project engineer, later in the position of Manager Marketing & Innovation. He has graduated in mechanical engineering and production technology from the University of Twente with a master degree. Paul is the successor of André Bakermans.
About his new position: "I see it as a nice challenge to give further shape to Fancom's ambitious growth plan. The cooperation with our worldwide distributor network is essential for this. I believe that the future of the intensive livestock sector is determined by the choices we make today. I am convinced that by the use of new technology and knowledge it is possible to balance the interests of the animal and all parties involved. The integral automation systems of Fancom continue to be leading in this."
Fancom is global leader in the development of automation systems for the intensive animal husbandry sector and the mushroom industry.The head office is located in Panningen, in the south of the Netherlands. Fancom is a subsidiary of CTB, Inc., leading global designer, manufacturer and marketer of agricultural systems and solutions for the poultry, hog, egg production, and grain industries.