August 21, 2020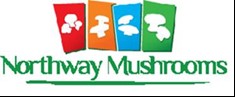 Northway Mushrooms Cooperative Society in Monaghan, Northern Ireland, are seeking quotations for their 2020/21 Capital Investment Programme from suppliers who are interested in supplying any of the following list of capital items:
Compost Hoppers
Combined Substrate Filling Head
Substrate Transfer Conveyors
Emptying Conveyors
Filling & Emptying Winch
Ruffler and Lifting Platform
Air Handling Units
Climate Control Management Systems
Automatic Irrigation Systems
Humidification Systems
Mobile Cooling Units
DX Cooling Units
Cold Room Systems
Rapid Cooling Systems
Growing Room Doors
Water Tanks
Generator
Picking Trolleys
Picking Lorries
Automated Picking Lorries
Shelving & Picking Rail Systems
Automated Harvesting Systems
Picking Scales
Product packing systems
Labelling Systems
Diesel & Electric Forklift
Electric & Manual Pallet Trucks
Picking Scales
LED lighting
Solar PV units
Water Treatment Systems
Disinfection Systems
Cook-out Systems
Please contact Northway Mushroom Cooperative Society Ltd at purchasing@northwayco-op.ie or call David on 07825 279681 with an expression of interest in quoting for any of the above items. Note that each items has an individual specification which is available from Northway Cooperative Society. Final quotations to be received by COB 05th September 2020.