June 17, 2014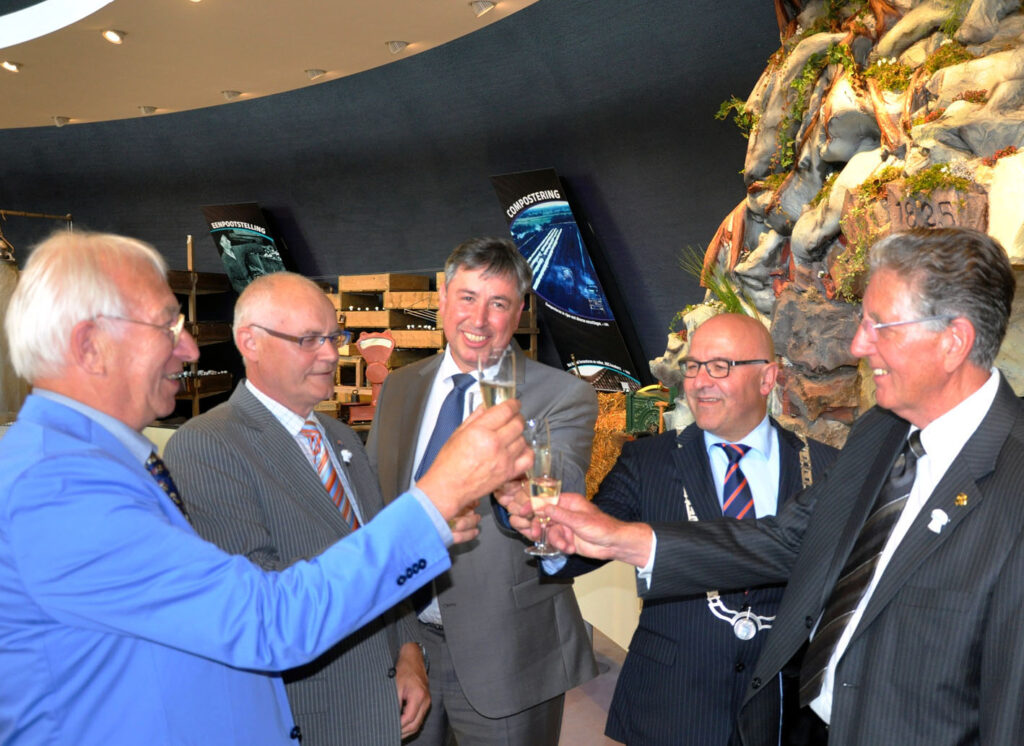 On Friday 13 June, the new mushroom pavilion at agricultural museum De Locht in Melderslo, The Netherlands was officially opened. The pavilion shows visitors a modern slant on the history of mushroom cultivation.
Around a hundred guests, including many active and former mushroom growers, sponsors and 'celebrities' from the sector, attended the ceremony. Speakers related the lengthy history leading up to the pavilion's creation. The decision to build was already taken in 2006, but progress was hampered by bureaucracy and building delays. The ultimate investment of 800,000 euro and the hard work of many volunteers made it happen.
After the presentations, the company then walked the sort distance to the impressive mushroom pavilion. Against the backdrop of the glass facade, some mushrooms were symbolically cut by way of opening, and the mayor of Horst was presented with the key to the building. With a glass of champagne to celebrate, the guests could finally admire the results of all the years of hard work. The pavilion displays several important stages of the cultivation process, some machinery and mushroom products. Well worth a visit!
More on the building and the official opening in Mushroom Business no 65 (june).