May 27, 2019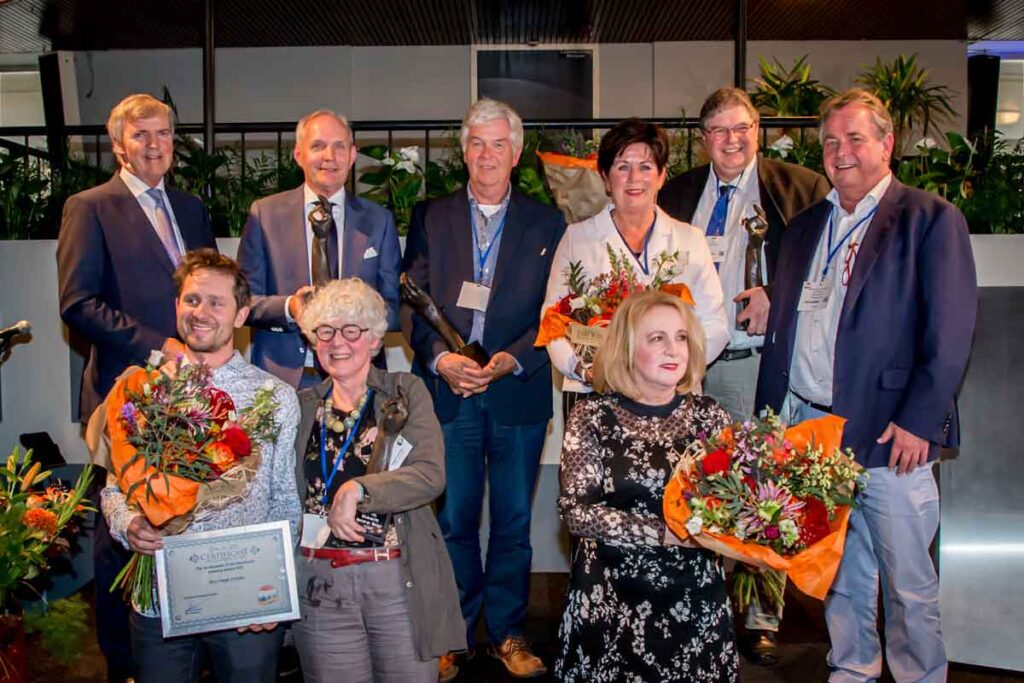 During the Welcome Event of the 35th Dutch Mushroom Days in Den Bosch, on 22 May, five new Ambassador of the Mushroom Industry Awards were presented.
The traditional welcome party at the Brabanthallen on the first day of the fair, was opened by Piet Lempens, chairman of the Mushroom Days committee. He introduced guest speaker Loek Hermans, who spoke of the great opportunities and ambitions of the mushroom industry regarding health and the circular economy.
For the third edition in a row, new Ambassadors were named: Magda Verfaillie of Mycelia, Johan Baars and Anton Sonnenberg (WUR), Jan Klerken of Scelta Mushrooms and Ko Hooijmans of ZLTO (branche organisation). They joined the select group of people that are recognised as true positive ambassadors for the mushroom industry, that include up till now; Roel Dreve and Henk van den Top (2016) and Roel Seubring, Peter Zandboer and Wout van Lieshout (2013).
In the picture: Loek Hermans (top left), and the new Ambassadors with family.