May 31, 2016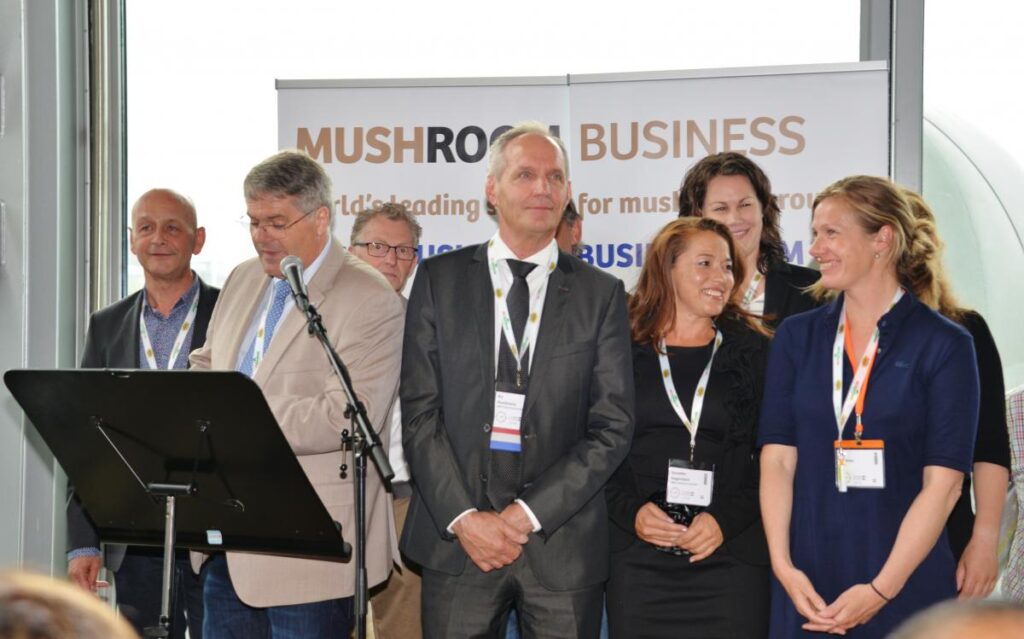 On Sunday 29 May, Mushroom Week in Holland started, the double event that combines the Dutch Mushroom Days in Den Bosch and the 19th ISMS Congress in Amsterdam.
The event was launched at a Welcome Reception, sponsored by Global Roel Media (publisher of Mushroom Business). Chairman Piet Lempens of the organising comittee welcomed everybody in the Muziekgebouw aan 't IJ, venue of ISMS 2016. All members of the Committe were introduced to the delegates, of which 500+ signed up for this event.
A full report on Mushroom Week will be published in Mushroom Business no 77 (June). Soon, more photos will be published on this website.