March 24, 2020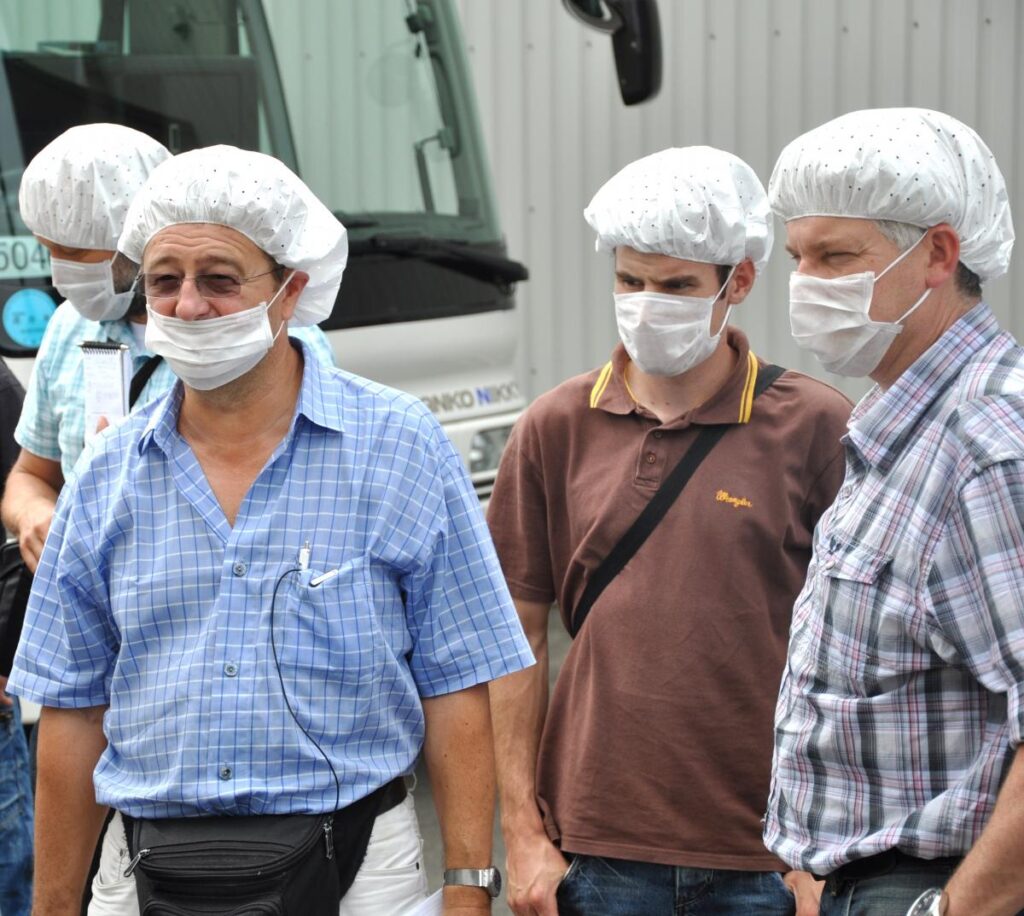 In view of the spreading of the COVID-19 virus in many countries, some events are being cancelled or postponed right now.
In The Netherlands, National Mushroom Day was on the agenda for the 23st of April. This event has now been postponed. If and when this event will take place in 2020 is not certain yet.
In Russia, the Russian Mushroom Days have been postponed from 28-30 April to 29-30 September 2020.
In Ukrain, the International Exhibition and Conference of the Ukrainian Mushroom Days has been postponed from 11-13 June to 7-9 September 2020.
In Germany, the BDC Jahrestagung was scheduled on 1-2 October 2020, but has now been postponed untill somewhere next year.
Picture: Face masks in happier times: participants of the 2010 HLP trip to Japan during a farm visit.