February 20, 2009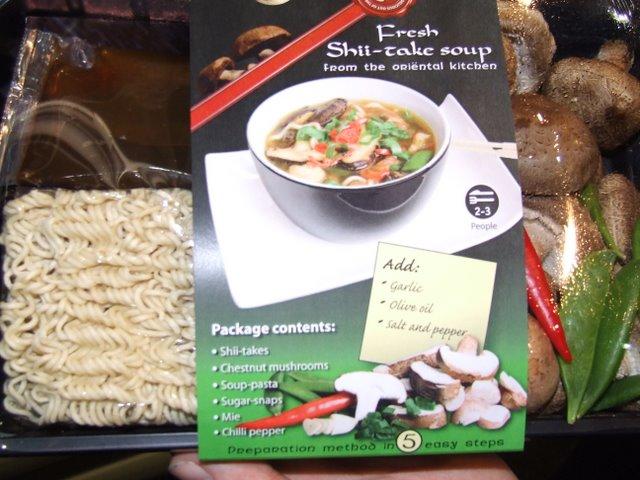 From Wednesday June 10 to Friday June 12, 2009, the 31st edition of the traditional Dutch Mushroom Days will take place.
Location is the Langstraathal of the Brabanthallen, Diezekade 2 in Den Bosch, The Netherlands.
The Mushroom Days will provide an international platform for information, inspiration, interaction and innovation for the mushroom industry.
The organising Stichting Champignondagen expect an attendance of over 2.500 industry professionals. Exhibiting organisations deliver products and services for the mushroom industry and originate, amongst others, from The Netherlands, Germany, France, UK, Ireland, China and Poland. Some 40 exhibitors have signed up allready (end of February).
The last Mushroom Days was held succesfully in 2006 (look for a photo series of this event here). Normally, the fair would have been organised in 2008 (two year cycle) but the organisers postponed the event because of the very full international agenda (ISMS, ICMBMP) last year. The next editions will take place in 2011 and 2013.
The theme of the 2009 edition is 'International Promotion'. The programme will roughly be along the same lines as previous editions, with the main emphasis on the trade fair, a welcome happening, a culinary tour through Den Bosch and a cruise:
Wednesday June 10
Trade Fair: 10.00-17.00
Welcome event: 17.00
Thursday June 11
Trade Fair: 10.00-18.00
Hap & Stap culinary walk & dine evening in Den Bosch or a River Cruise on the river Dieze with bbq: 18.30
Friday June 12
Trade Fair: 10.00-17.00
Libéma Exhibitions and Events organise the Mushroom Days 2009 on behalf of the Stichting Champignondagen. For more information, please contact Anoeska Hagenstein, project manager at Libéma; a.hagenstein@libema.nl Phone: +31 651 157 897
Hiring booth space as an exhibitor at the fair costs 70 euros/m2 (VAT excluded), with a minimum hire of 25 m2. Go directly to the Exhibitor Registration Form here.
Visitor entrance to the fair is free if you pre-register. The onsite entrance fee without pre-registration is 50 euros. Pre-registration will open soon on the website of the Mushroom Days.
Search for hotels in Den Bosch here.
Mushroom Business is exclusive Media Partner of the Mushroom Days 2009. We will keep you up to date on www.mushroombusiness.com, in our e-newsletter and the upcoming Mushroom Days Special of Mushrom Business in April (three language editions). At the fair, we hope to welcome you in our booth and we will report extensively from the event. Hope to see you there!