October 27, 2010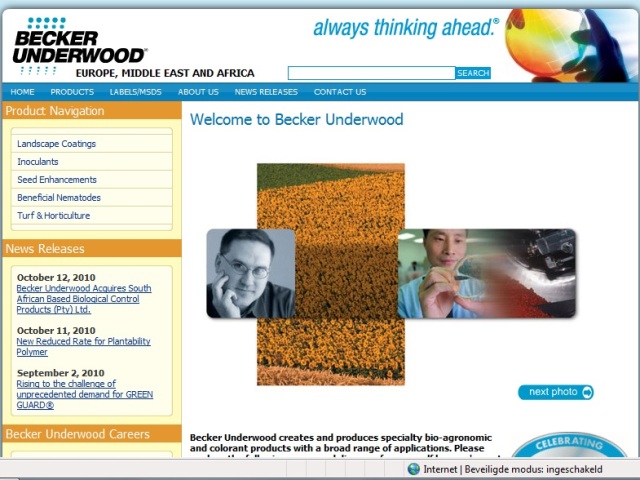 The Dutch company Lutèce was founded as an importer for "champignon de Paris" from France into the Benelux countries, and developed in 100 years time to European market leader in conserved mushrooms. One hundred million kilograms of mushrooms are processed every year, mainly produced by Dutch mushroom growers. The company from the province of Limburg celebrates its 100th anniversary this year, and to add to the festivities the Dutch company O-I, a big name in glass containers and packaging, produced a jar with a stamp worked in the glass.
Founded by Belgian Jules Vercruysse in 1910, Lutèce imported fresh mushrooms from France. The company grew rapidly and was the biggest trader in fresh mushrooms in Europe in the early 1950's. The mushrooms no longer came from France alone, but also from caves in Belgium and the Netherlands. On top of that, in 1952 Dutch growers started to produce mushrooms in special houses, the start of the famous Dutch shelve system.

Glass In 1959 Lutèce decided to go in a different direction, and started processing mushrooms and selling them direct. That was the first time that glass containers were used for mushrooms. The Dutch company still puts a substantial part of its production in glass and according to Manon Meijers from Lutèce that is going to stay."Consumers like to see what is inside, and our mushrooms are packed in special glass containers to suit that." O-I has been supplying Lutèce with glass containers for decades, and together they decided to produce a limited version of a glass jar of 370 milliliters with a stamp "Lutèce 100 years" worked in. To watch a photo series of the festivities and the open day at Lutèce you can click here.