October 5, 2021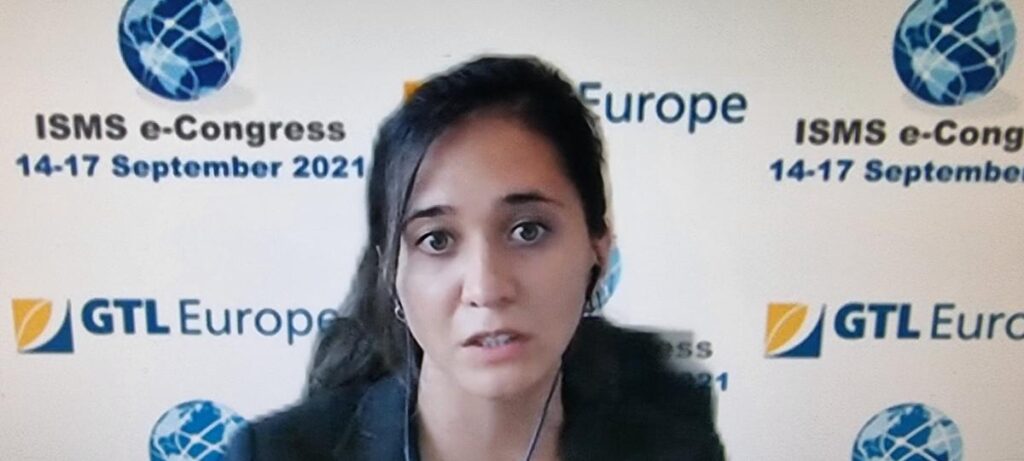 On 14-17 September, the International Society for Mushroom Science (ISMS) held its scientific conference. The event had been scheduled for 2020 in conjunction with the 26th North American Mushroom Conference (NAMC) in Vancouver, but because of COVID, it didn't work out that way. The NAMC in Canada was postponed, and eventually cancelled (https://www.mushroombusiness.com/news/namc-2022-vancouver-cancelled) and ISMS decided to bring its event online – and partially live via Ex Ordo Conference software. One registered visitors could easily navigate and access content. 100 oral videos and posters from 33 countries were submitted on a wide range of scientific subjects.
As usual, the Congress was opened by longtime ISMS President Greg Seymour, who welcomed everyone and thanked the sponsors (Christiaens, Sylvan, Lambert, GTL Europe and Amycel among others). He also assured viewers that the e-format of the Congress is supposed to be a once-only thing.
In a shortened General Assembly function, Honorary Memberships were conferred on members who have made exceptional contributions to mushroom science. This time, Dr Kerry Burton, Prof Yu Li and Prof Zesheng Wang were inducted.
After the opening speech by Mr Maolin Gao, President of CEFA, the first keynote lectures were delivered by Dr Kerry Burton (mushroom quality) and Dr Changtian Li (development of the Chinese mushroom industry). Just two examples of the variety of lectures presented at the e-Congress, ranging from the very practical hands-on science that can be applied by growers immediately to very in-depth scientific stuff.
A very hot topic in the industry right now was addressed by Phil Ross of MycoWorks in his keynote presentation on 'Fungi in fashion'.
The Congress drew a satisfactory 288 delegates, with some 100 present online every day. President Seymour also mentioned another important point: the fantastic contributions by young and often female students/scientists that came through. "We can be confident of the future with these young people." What was sorely missed of course, was the usual dynamics of a live conference.
Rachel Roberts, President of the American Mushroom Institute (AMI) announced that the 2024 ISMS (live) Congress will be held in conjunction with the NAMC in the (Western) USA.
A complete report on the ISMS e-Congress is featured in Mushroom Business no 108.
In the picture: Katharina Duran was an extra live speaker on 15 September at the e-Congress, giving a lecture on microbial lignin degradation in compost.