September 9, 2010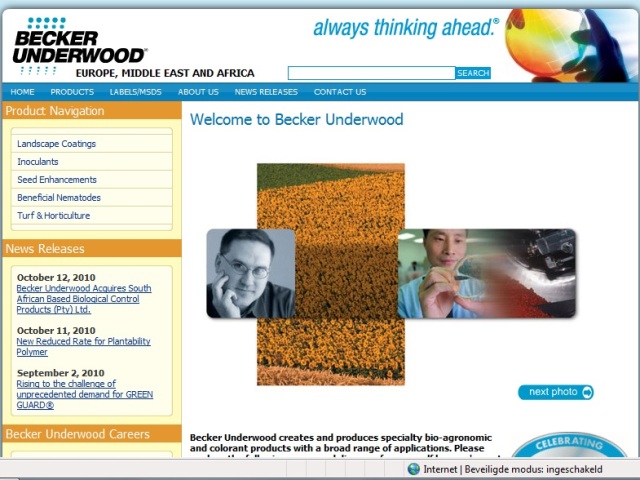 Irish mushroom producers Monaghan Mushrooms, Breffni Mushrooms and Walsh Mushrooms, along with Commercial Mushroom Producers Co-operative Society (CMP) Ltd, have teamed up to launch a campaign to educate retailers on the benefits of stocking Irish mushrooms and to break down preconceived barriers to purchase. The 'Stock Local, Stock Irish' campaign kicks off from September 2010 and includes press advertising, direct marketing and PR.
In recent years, the provenance of food has become a major consideration and demand for local food has increased. Irish mushroom producers are now facing a situation where some UK retailers are increasingly asking for UK mushrooms and now consider Irish mushrooms as 'foreign'. However, independent market research has proven that the vast majority of UK consumers perceive Irish mushrooms to be local and 86% of consumers are perfectly happy to buy mushrooms from any part of the British Isles, including Ireland.
Campaign
Thomas Martin, CEO of CMP, comments; "The aim of this campaign is to enlighten UK retailers that buying Irish is perceived by consumers as buying local and to remind them of the various benefits of buying Irish mushrooms, both for consumer satisfaction and profit opportunities."
When buying mushrooms, appearance is the single most important factor influencing choice, followed by freshness and price. Only 2% of consumers see origin as the most important factor, and 16% of any importance. Irish mushrooms also have a number of distinct and powerful brand equities that are very applicable to fresh produce – natural, fresh, green and unpolluted.
The Irish mushroom producers have collaborated with UK producers to secure funding €2.6 million for a consumer facing ATL campaign to further educate the British public on the benefits of mushrooms in general. Launching in 2011, the campaign will be spread over three years and will include press and digital advertising.
Market
The UK is the largest mushroom market in Europe and is valued in total at 350 million pounds Sterling, some 400 million Euro. However, the UK is not self-sufficient in production of mushrooms and, as such, large quantities need to be imported from other countries. There are 109,000 tonnes of mushrooms imported into the UK every year, making up more than 60% of all of the mushrooms sold in the UK. Fresh mushrooms are one of the major horticulture exports from the Republic of Ireland and, each year, 46,000 tonnes of fresh mushrooms are exported to the UK. This represents 26% of the UK market and is worth nearly £125 million in sales each year.