November 29, 2019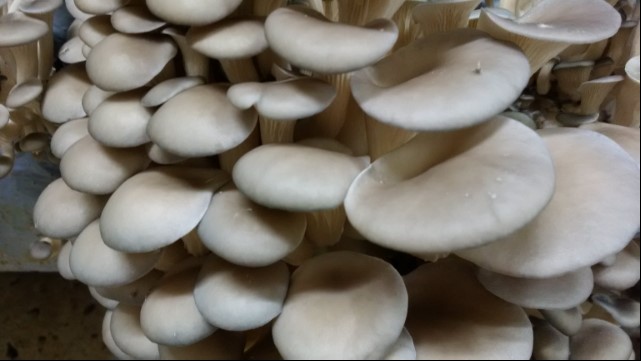 On 28 November, spawn producer Amycel and Wageningen University and Research (WUR) announced the introduction in the market of Allerpo, a new sporeless Oyster Mushroom variety.
Allerpo has been developed in the WUR team of Arend van Peer and Johan Baars (www.wur.eu/mushrooms). According to Amycel, growers have been asking for such a strain for a long time and Amycel and WUR entered in an agreement allowing Amycel to produce and market Allerpo in Europe, starting January 1st 2020: "Allerpo is an attractive grey Oyster Mushroom variety giving quality mushrooms and good yields. A testing period allowed determining growing conditions, which are similar to most existing commercial strains. Both Amycel and WUR recognize Verbruggen's input and motivation in helping to realize this market introduction."
For more info on the new variety, spawn supplies and growing service, please contact your Amycel repre-sentative.