September 13, 2017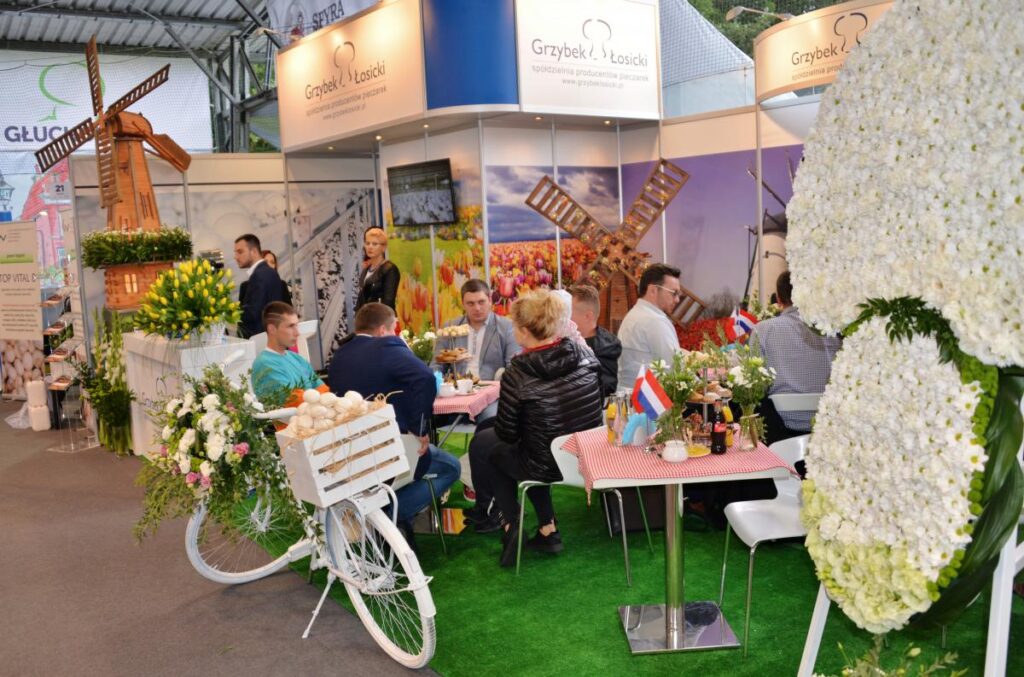 Once every year the city of Siedlce in the east of Poland becomes the heart of the Polish mushroom industry and hosts suppliers, growers and visitors all interested in the further development of this still very prosperous sector in Poland. This year, on 7 and 8 September, the exhibition – despite rainy and windy weather – featured 60 companies from both Poland and abroad and was inspired by the Netherlands as one of the countries Poland learned most from during ist mushroom growing history.
The event offered two days of lectures, workshops for mushroom growers and composters and special training panels for those who deal with harvest and general farm management. Inbetween the visitors could enjoy culinary events, among others try the biggest mushroom soup prepared of 100 kg of fresh mushrooms in the city centre, enjoy the football matches or socialize in some more leisure environment during the evening parties.
From now on Pieczarkalia will be held every two years and its next, 18th edition is scheduled for 2019.
In the picture: the booth of Grzybek Losicki won the prize for most beautiful `Dutch' stand. More pictures soon on this website and in Mushroom Business 84 (October).