June 7, 2016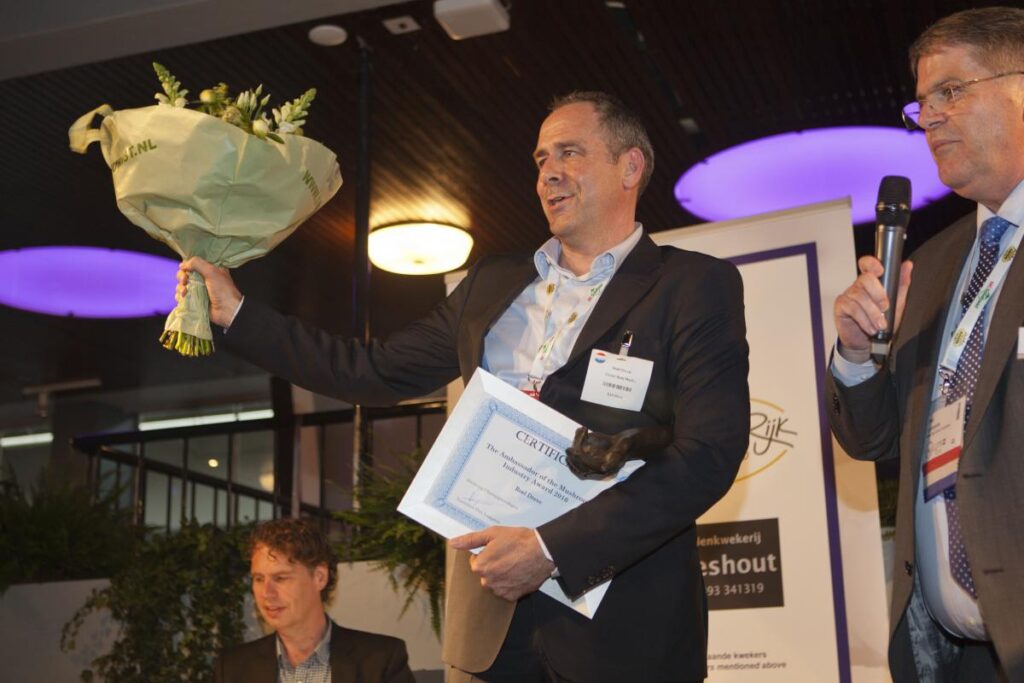 On Wednesday, June 1, the Ambassador of the Mushroom Industry Award was granted to Roel Dreve and Henk van den Top at the Welcome Event of the 34th Dutch Mushroom Days in the Brabanthallen in Den Bosch.
The 'Ambassador' Award was founded in 2013 and its winners are chosen by the Board of the Mushroom Days Foundation in recognition of their immense services to the mushroom sector. Winners in 2013 were Roel Seubring, Peter Zandboer and Wout van Lieshout.
Roel Dreve is owner of Global Roel Media B.V. and publisher of the market leading publications for the international mushroom industry (among them, this website and Mushroom Business magazine). On receiving the prestigious award, it was 15 years to the month since he started out as editor in chief of Dutch trade journal Paddestoelen.