August 13, 2021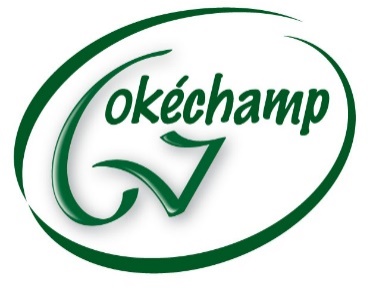 Cornerstone Investment Management (formerly Cornerstone Partners), a private equity investment manager, in co-operation with Kartesia, a European specialist financing provider, and Polish mushroom producer Okechamp S.A. will combine forces to create a global player in the mushroom production sector, Cornerstone communicated beginning of August.
The new group will have day one revenues of EUR 180 million annually, which are the result of a series of complex, multi-stage transactions involving four entities from different countries. One of the key elements will be an investment project of EUR 80 million, aimed at developing a new platform consisting of Dutch assets (Greenyard Prepared Netherlands, the owner of Lutèce brand) and Polish assets (Okechamp).
"We created a Polish-Dutch holding that will become a global player on the mushroom market," says Andrzej Klesyk, Managing Partner at Cornerstone Investment Management, who oversaw the transaction. "Cornerstone is an investor that is constantly looking for attractive opportunities in multiple sectors with large growth potential. This time, we saw this potential in the mushroom industry, specifically in the Polish company Okechamp and a Dutch company Greenyard Prepared Netherlands, the owner of the Lutèce brand. We do not rule out further acquisitions."
"This is a milestone for our company," says Leszek Ejsmont, CEO at Okechamp. "We will become a global player on the processed mushrooms market, and thanks to the use of operational synergies, we have a chance to optimize production in both entities."
Optimization of production, adds Ejsmont, means more modern production lines that increase efficiency and solutions to ensure greater comfort and safety.
With an annual volume of about 300,000 tonnes of mushrooms per year, Poland is the largest producer – this applies primarily to the two highest types of mushroom quality – harvested manually and intended for the so-called fresh market. The second largest producer in Europe is the Netherlands, which produces almost 280,000 tonnes per year and specializes in lower-class mushrooms; mechanically harvested and then used for processing.
"We are very enthusiastic about the joint project and strongly believe that the cooperation will have a great impact on the expansion of the business," says Ewa Michalak, Okechamp's COO. "Joining forces with the Dutch company will help us to significantly enlarge the product assortment."
"Okechamp is the entity that operates in the entire value chain – from compost and casing production to mushroom production and processing. Such vertical integration may become a source of numerous benefits in the future," adds Piotr Pirogowski, Okechamp's CFO.
Okechamp, together with Cornerstone and Kartesia, intends to invest in developing the value chain in Poland, primarily in increasing compost production and partially expanding the cultivation of mushrooms.
The company also plans to invest in expanding production in the Netherlands and at the same time is interested in new product innovations and categories. One of the ideas is to make protein concentrates and cultivate other mushrooms for meat substitute products.