November 8, 2010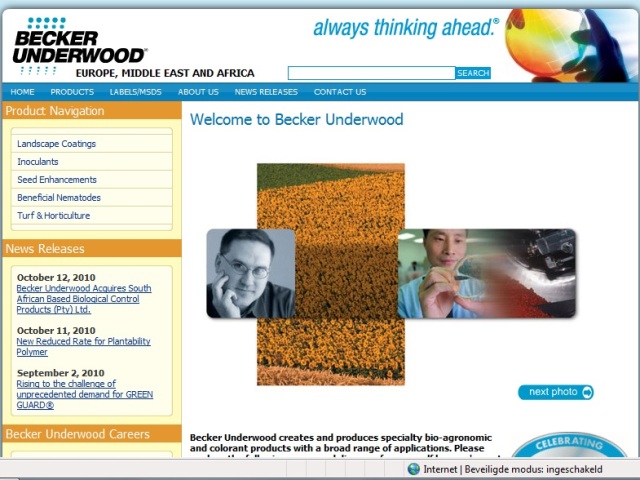 Becker Underwood has acquired Biological Control Products (Pty) Ltd (BCP). BCP is a leading company in Africa for solid-state fermentation of fungal products.
"The addition of BCP gives us manufacturing capability for a wide range of fungal products, a sales office for promotion of existing Becker Underwood products, and a new range of biorational products that we can now take to the rest of Africa and to our other global businesses", said Peter Innes, CEO of Becker Underwood. The acquisition now extends Becker Underwood's global reach to 12 locations in nine countries over five continents.
About BCP
BCP was founded in 1995, near Durban, South Africa. The core business of the company is the development, registration, manufacture and sales of a range of biologically based products for agriculture. The current product range includes soil inoculants, plant growth promoters, disease suppression agents and pest control agents. BCP operates principally in South Africa, but also
derives a significant part of its business from export sales into the rest of the African continent.
About Becker Underwood
Becker Underwood, Inc., founded in1982, is an international developer of bio-agronomic and specialty products. In addition to being the leading manufacturer of seed coatings and colorants, the company is also the leading global producer of inoculants, beneficial nematodes, mulch colorants, and a wide range of agricultural and horticultural solutions.