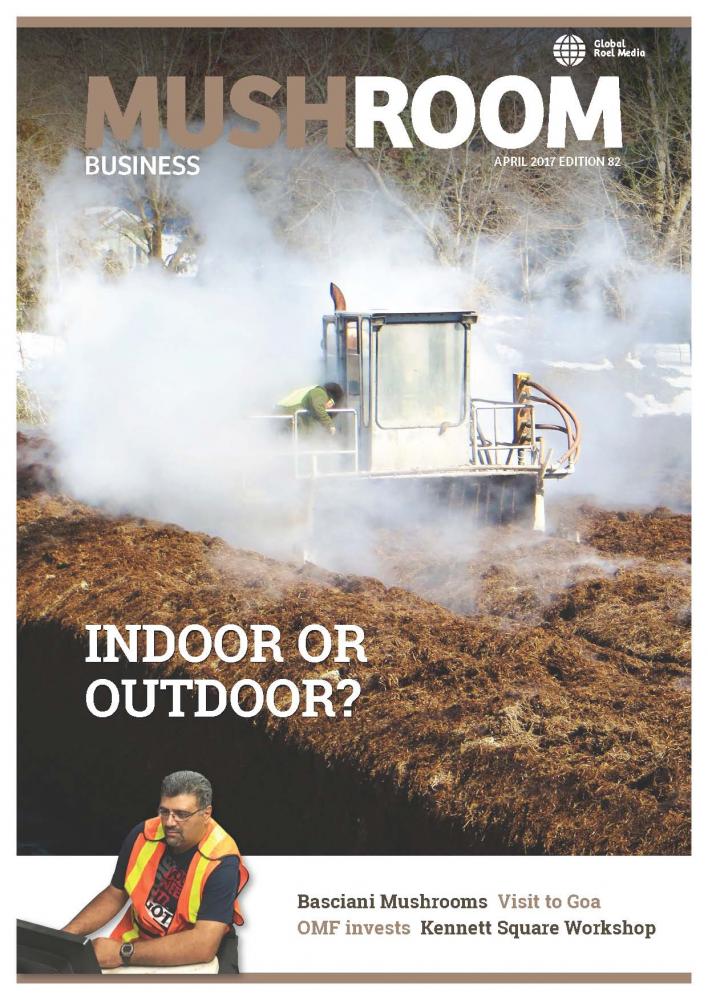 Countdown to the 24th NAMC.
Kennett Square in two minds (Winter Workshop USA).
Under control (Hooymans Compost NL).
ISMS column Mark Wach.
Modernisation through unification (Tongfa Group, China).
Fresh air in Ontario (OMF, Canada).
A visit to Goa (Zuari Foods, India).
My Farm: Basciani Mushrooms (USA).
Energy savings with fans.
Out and About: Cleverly copied? (Iran).