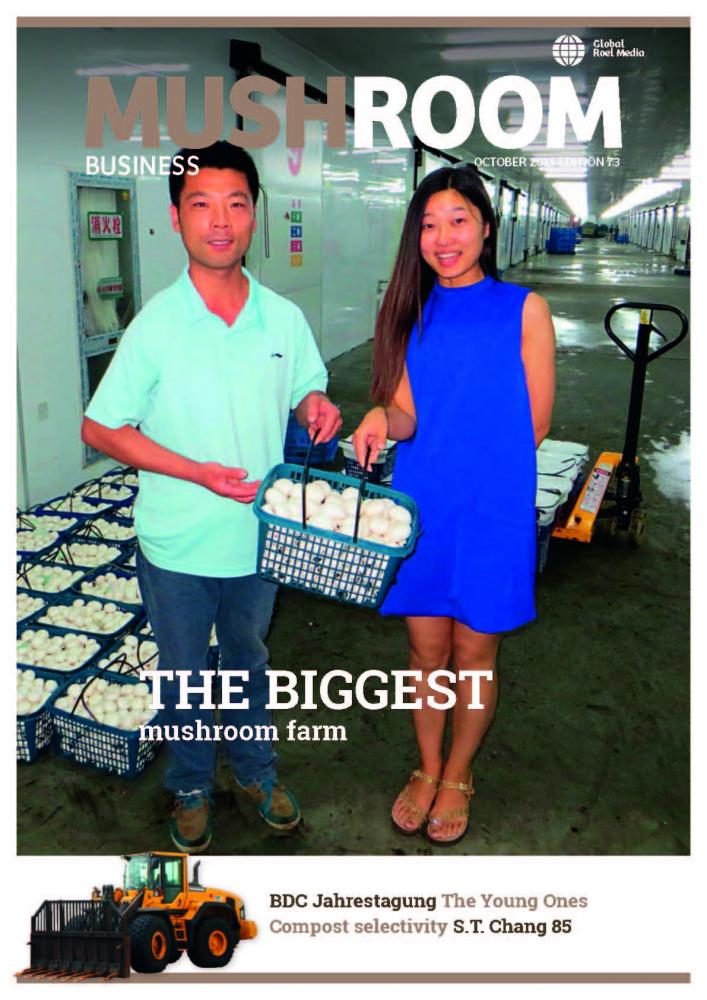 Home of history and tradition (BDC Jahrestagung in Potsdam, Germany).
Big, bigger, biggest (Jiangsu Yuguan, China).
ISMS News 24 (Seymour).
All Ireland & UK Mushroom Conference and Trade Show.
Compobras building for the future (compost making in Brazil).
Compost 4: Good compost is selective.
Young Ones (Walkro Symposium in Maastricht).
Energy aspects of bed cooling.
Mr Mushroom turns 85 (S.T. Chang Symposium in Shanghai).
Out and about: Look before you leap! (use of ozon in mushroom cultivation).