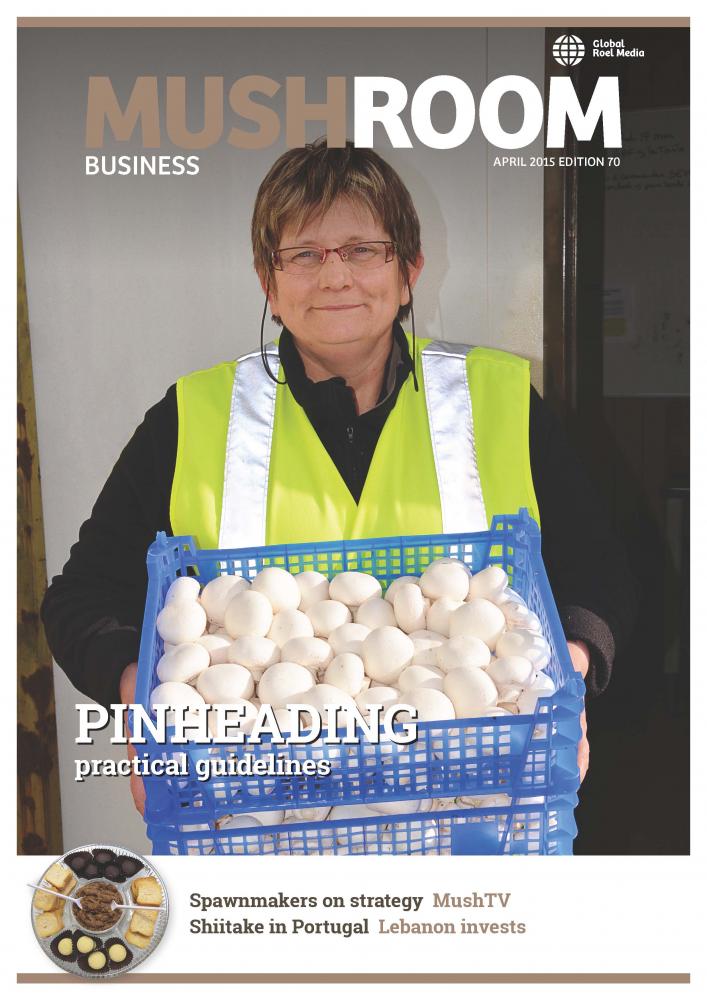 Too many or too few pinheads.
Shiitake growing on the rise in Portugal.
ISMS News 21.
MushTV – Providing IPM solutions to the industry.
Yaghi invests in Lebanese mushroom growing.
Step by step (Euromycel interview).
'We have to raise the bar even higher' (Sylvan interview).
Dutch Information Day (Wageningen meeting, February 2015).
My Farm: Kamil Pawlowski (PL).
Out and about: Out of the box thinking.