11 lutego, 2011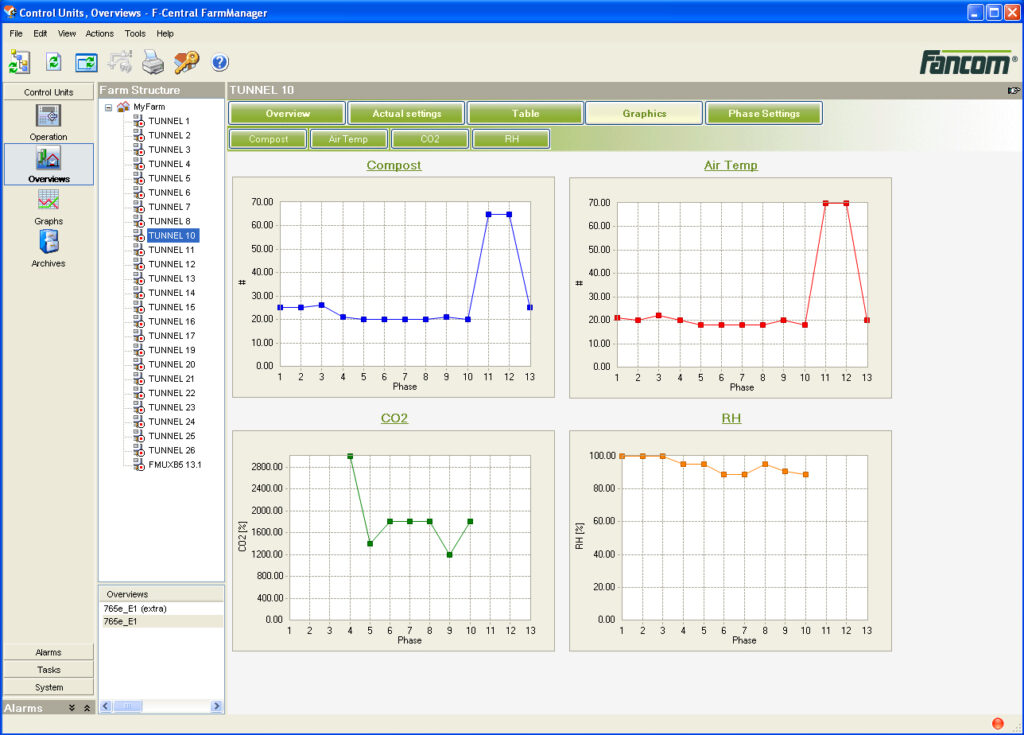 Fancom BV from Panningen, The Netherlands, has updated the FarmManager program. After 15 years the F-Central was outdated, especially with the use of the new generation personal computers and therefore could not keep up with the rapidly changing technical possibilities.
Fancom has been working on a successor for F-Central for a number of years now, the program is called FarmManager. At first this software has been edited for the use in livestock farming, but as from now the full version is also available for connection with the Fancom mushroom computers.
Smartphones
The software is compatible with all modern technology in computers, offers the possibility to share data with external management programs and shows updated user screens. On top of that the software is capable of connecting with devices like I-Pad and smartphones.
FarmManager stores all data from the climate and watering computers, combines all this data and presents it in clear overviews, graphs and tables.